Alabama specialty crop producers are reminded that registration is ongoing for the Alabama Fruit and Vegetable Growers Association (AFVGA) annual conference and trade show, scheduled for Feb. 9-10, 2023, in Gulf Shores, Alabama.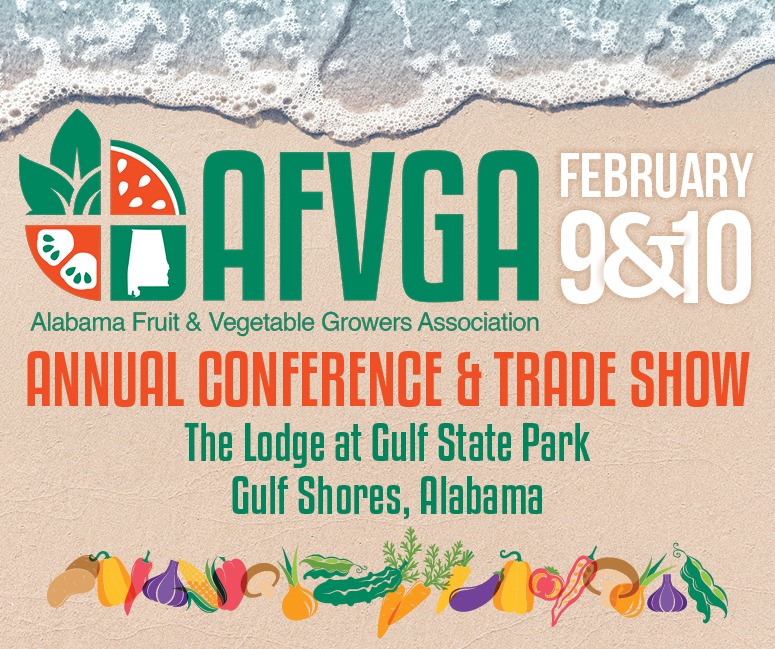 The event will include presentations from Alabama Extension specialists, researchers from the University of Georgia and University of Florida Institute of Food and Agricultural Sciences. Topics will cover management practices for vegetables, small fruits, tree fruits, marketing and farm management.
There will also be pre-conference on-farm equipment demonstrations and farm tours on Wednesday, Feb. 8 from 2 p.m. to 4 p.m.
Click here to register. Early bird registration is currently open until Dec. 31. The cost is $125. The regular registration period will be open from Jan. 1 to Jan. 23. The cost is $175.