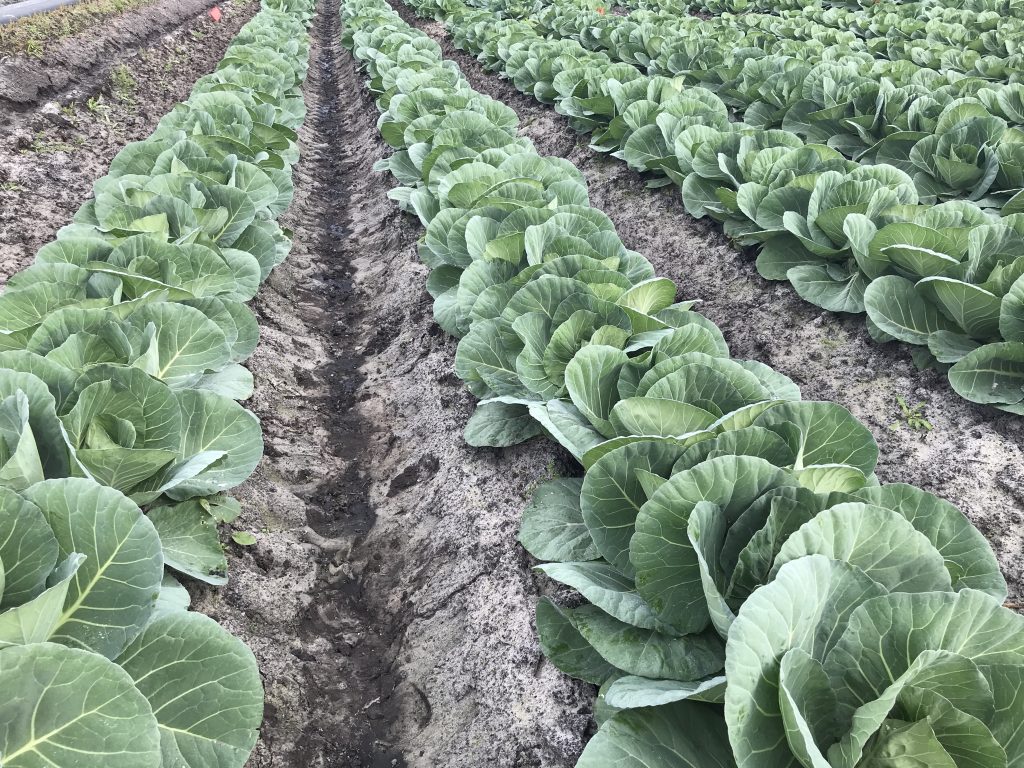 Every year the University of Florida (UF) Hastings Agricultural Extension Center holds its cole crop field day due to the high number of cabbage acreage in the tri-county area, which includes Putnam, St. Johns and Flagler counties. However, growers in the tri-county area have been expressing an interest in various alternative crops. So, Gary England, director of the center, made sure to include some alternative crop research in this year's cole crop field day.
According to England, broccoli has been a crop of interest for many growers in the area. Lincoln Zotarelli, an associate professor with UF, has been researching broccoli at the Hastings center as part of the U.S.Department of Agriculture's eastern broccoli project. He was able to show off his plot during the field day. "That's a trial we're really excited about,"England says.
Cauliflower was another alternative crop discussed at the field day. England says the crop is relatively new to the area but has gained some traction in the last two or three seasons. The center is working on identifying cultivars and fertilizer programs for growers interested in growing the crop.
Lastly, attendees were able to see the center's Brussels sprouts plot. Similar to their cauliflower work, researchers are planning on finding optimal cultivars and production practices for the area.
As always, the program included information on cabbage production as well, including disease management, fertilizer application and weed management.
England says the cole crop field day is a great opportunity for growers to see firsthand what the center is working on. He concluded the program by reminding growers to visit the center at any time.
Listen to England's full interview: