The lingering drought in the Southeast has not let up in previous weeks. In fact, it's only worsened, especially in Georgia and Alabama, according to the U.S. Drought Monitor.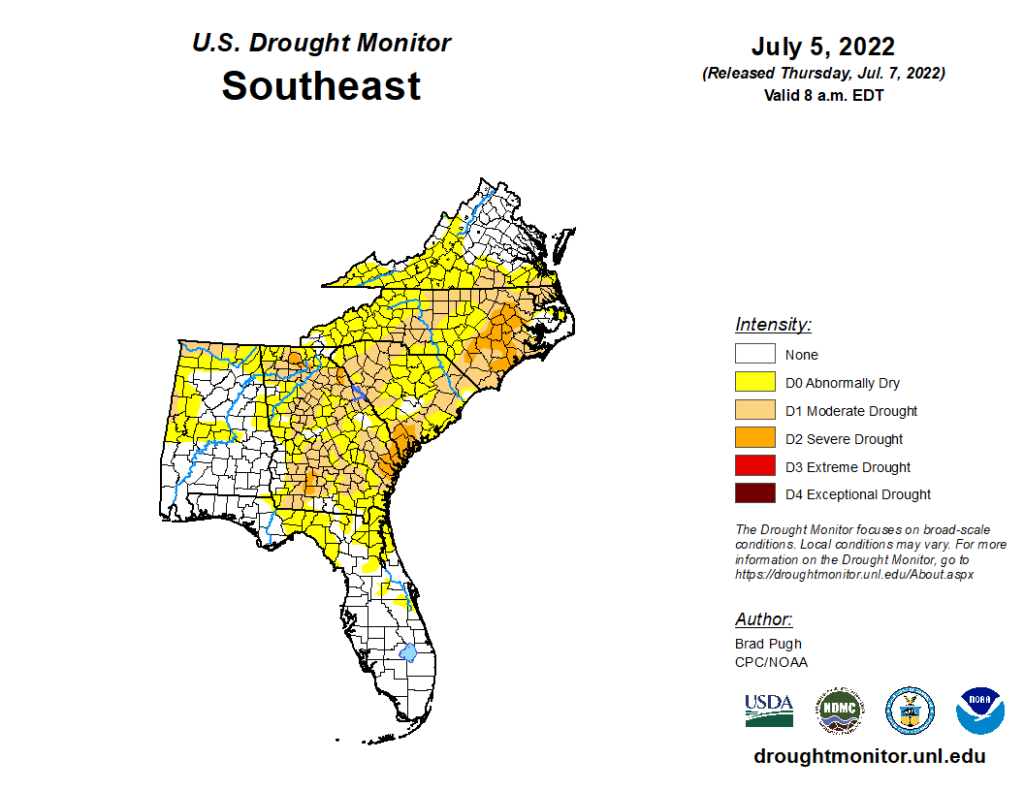 Abnormally dry conditions have worsened to moderately dry and, in some instances, severely dry conditions in areas across Georgia. The entire state is at least abnormally dry.
Most areas, especially in Southwest Georgia and across North Georgia, are moderately dry. Severe conditions are now also being felt in Worth, Colquitt and Mitchell counties in Southwest Georgia; in Gilmer, Pickens, Dawson and Lumpkin counties in North Georgia; in Hart and Elbert counties in Northeast Georgia; and in Effingham, Chatham, Bryan, Liberty, Long and McIntosh counties in Southeast Georgia.
Moderately dry conditions are now being observed in multiple counties in Alabama. This includes Colbert, Lauderdale, Limestone and Madison counties in northern Alabama, and in Lamar, Pickens and Sumter counties along the Alabama-Mississippi state line.
Abnormally dry conditions are shown across North Florida, as far west as Jackson and Gadsden counties and stretches to the coast to Duval and Saint Johns counties.
All of South Carolina and North Carolina is either abnormally dry, moderately dry or severely dry.