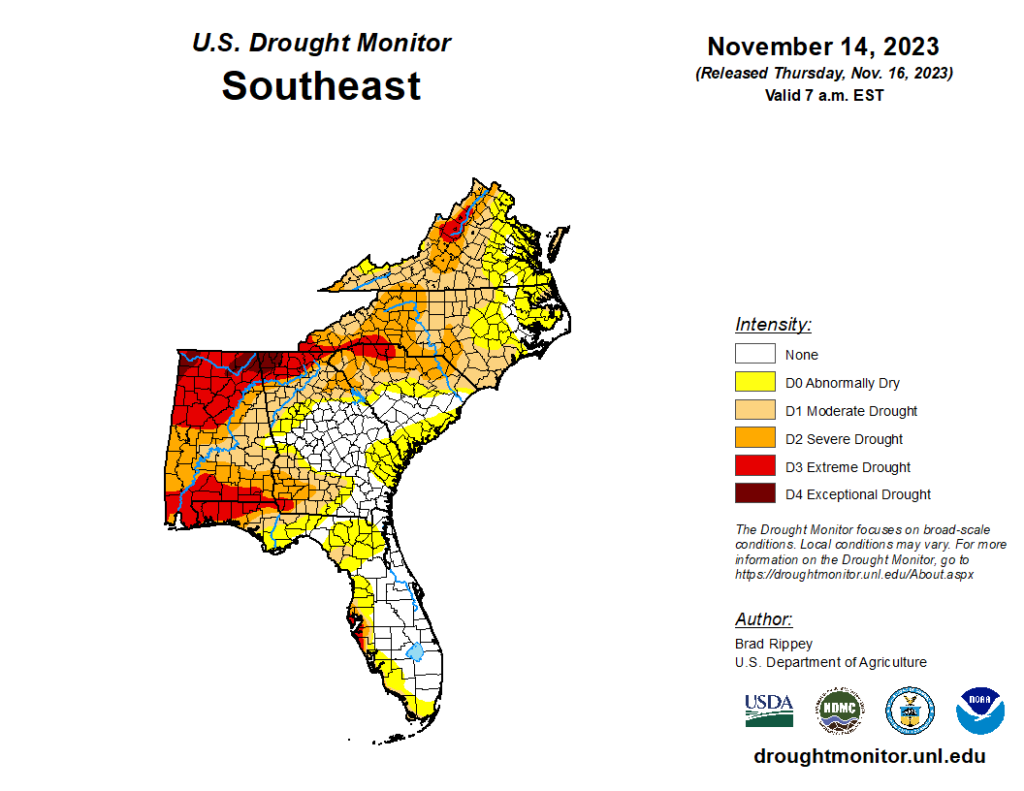 Another week, another period of dry weather affecting the Southeast. Extreme and exceptional drought conditions are observed in most of Alabama; specifically in the northern and southern areas of the state. The same conditions are seen in Northwest Georgia, while the Florida Panhandle is mostly extremely dry. This is according to Thursday's release of the U.S. Drought Monitor.
The worst conditions in Alabama are seen in the northern area of the state. They start as far south as Hale and Bibb counties. Extreme drought is observed and stretches northward, where parts of Colbert, Lauderdale, Madison, Jackson and Dekalb are experiencing an exceptional drought.
North Georgia counties are mostly extremely dry. The worst conditions are seen in the northwest part of the state where Dade, Walker, Chattooga, Catoosa and Whitfield are exceptionally dry. Seminole and Decatur counties in Southwest Georgia are extremely dry as well.
The Florida Panhandle remains dry, ranging from extreme to abnormal dry conditions, stretching from Escambia to Jefferson counties. The driest conditions extend from Escambia to Holmes and Jackson counties.