Extreme drought is spreading across areas of the Southeast, specifically in Florida, Georgia and Alabama, according to the U.S. Drought Monitor.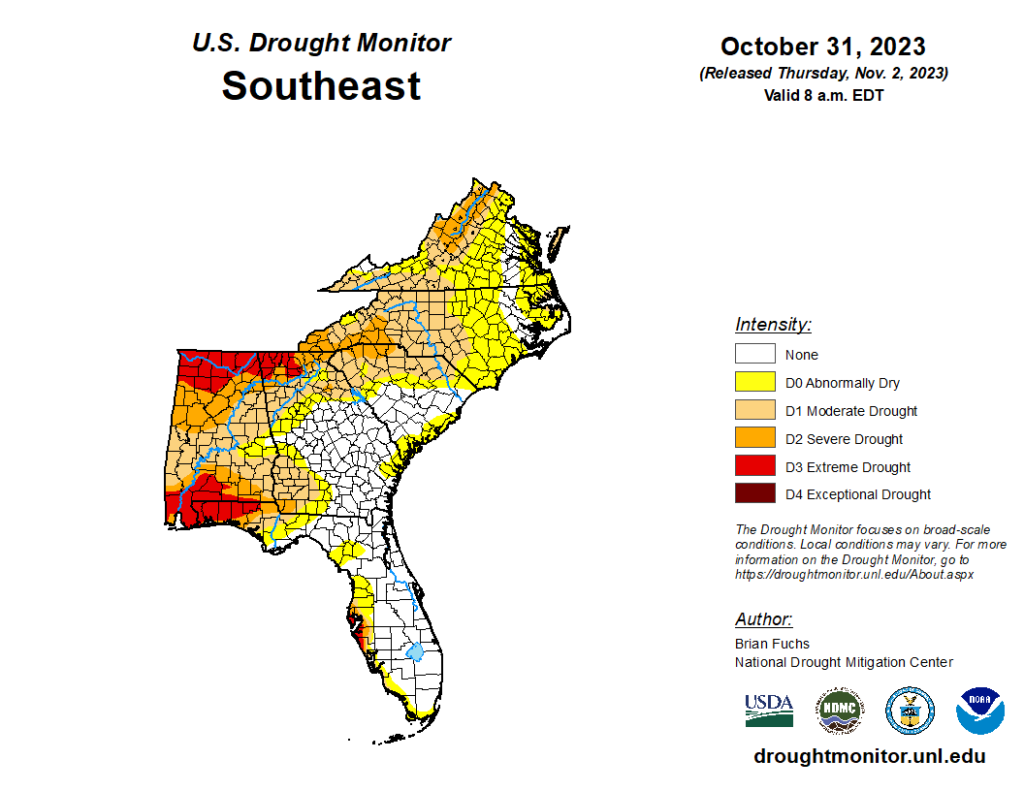 Extreme drought conditions are being observed in North Alabama and South Alabama. Conditions are seen in Southwest Alabama in Washington and Mobile counties and spreading eastward to parts of Covington and Geneva counties along the Alabama-Florida state line.
Conditions are also extreme in northern Alabama, starting in Marion, Franklin, Colbert and Lauderdale counties, stretching eastward to Dekalb and Jackson counties.
Those dire conditions are also observed in Northwest Georgia, including Dade, Walker, Catoosa, Whitfield, Chattooga, Floyd, Gilmer and Pickens counties.
The Florida Panhandle is mostly observing extreme drought conditions. They start in Escambia County and stretch eastward, including Santa Rose, Okaloosa, Walton and Holmes counties. They also remain prevalent along the west coast in Pinellas, Hillsborough, Manatee and Sarasota counties.