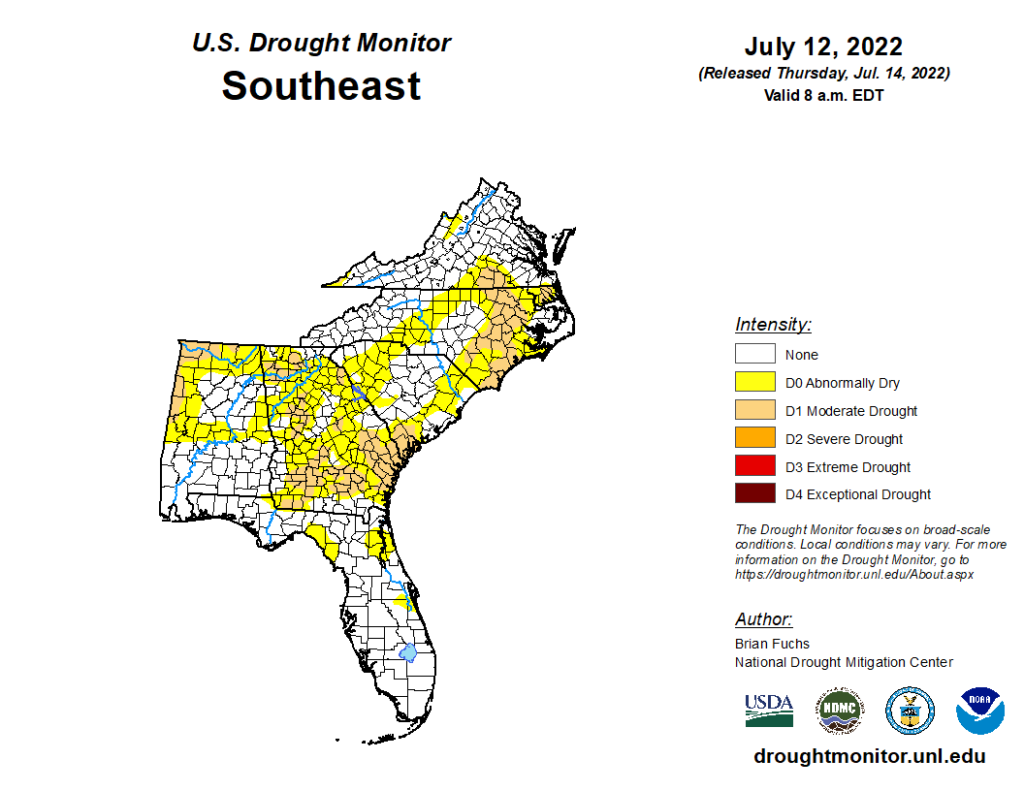 Recent rainfall across the Southeast was just what the doctor ordered to help alleviate some of the region's dry conditions. It has helped do so in Alabama, Florida and Georgia, though parts of the region remain either abnormally dry or moderately dry, according to the U.S. Drought Monitor.
Georgia remains the state with the worst dry conditions. Much of the state has moderately dry conditions, especially in Southwest Georgia around Tift, Worth and Dougherty counties; and in Southeast Georgia around Bryan, Liberty and Evans counties. Almost all of Georgia remains abnormally dry.
Only a few areas of Florida remain abnormally dry. These include Taylor, Lafayette and Dixie counties in North Florida near the Panhandle; Clay, Putnam and Saint Johns counties in Northeast Florida; and parts of Orange, Osceola and Brevard counties in Central Florida.
The northern and western areas of Alabama are still either abnormally dry or moderately dry. The worst conditions are along the Alabama-Mississippi state line, including Pickens, Lamar, Marion, Franklin, Colbert and Lauderdale counties.
Only a few areas in western and eastern South Carolina are abnormally dry. A large region of eastern North Carolina is moderately dry, starting in Brunswick County and moving northward to Warren and Halifax counties.