National search under way for association's next leader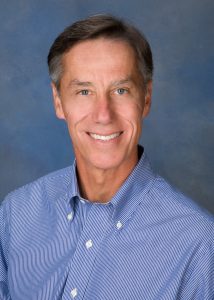 MAITLAND, FL — Mike Stuart, president of the Florida Fruit & Vegetable Association, has notified the association's Board of Directors of his intent to retire, according to FFVA Chairman Paul R. Orsenigo. A national search is under way to find a successor for Stuart, who has led the statewide association since 1992.
"Mike's leadership on major agricultural issues, his unique ability to develop strong coalitions and bring consensus on difficult matters, and his voice of reason in Tallahassee and in Washington are unparalleled," Orsenigo said. "He has been the public face of Florida's fruit and vegetable industry agriculture and one of its most significant leaders for more than 25 years."
Stuart has spent his entire career in the fruit and vegetable industry. He holds leadership positions with numerous industry groups at the national and international level. He is a co-chair of the Specialty Crop Farm Bill Alliance, an officer and board member of the Center for Produce Safety, and a board member of the Alliance for Food and Farming.
Among his many other leadership roles, Stuart serves on the Agricultural Policy Advisory Committee, a group that advises the Secretary of Agriculture and the U.S. Trade Representative on international trade matters. He also was a member and chairman of the Agricultural Technical Advisory Committee for Trade in Fruits and Vegetables.  He served two terms on USDA's Fruit and Vegetable Industry Advisory Committee.  In addition, he has served as chairman of the board of the Redlands Christian Migrant Association and a member of the United Fresh Fruit & Vegetable Association's board of directors. He also has been on the Produce Marketing Association's board of directors and served as a board member and chairman of the Produce for Better Health Foundation.
A search committee has been appointed from among FFVA's Board of Directors, and a national firm is carrying out a search for Stuart's successor. The committee's goal is to have a recommendation for board consideration at FFVA's annual convention in September, Orsenigo said.