By Clint Thompson
Florida's strawberry growers had a delayed start to the season; some intentionally and others by Hurricane Ian.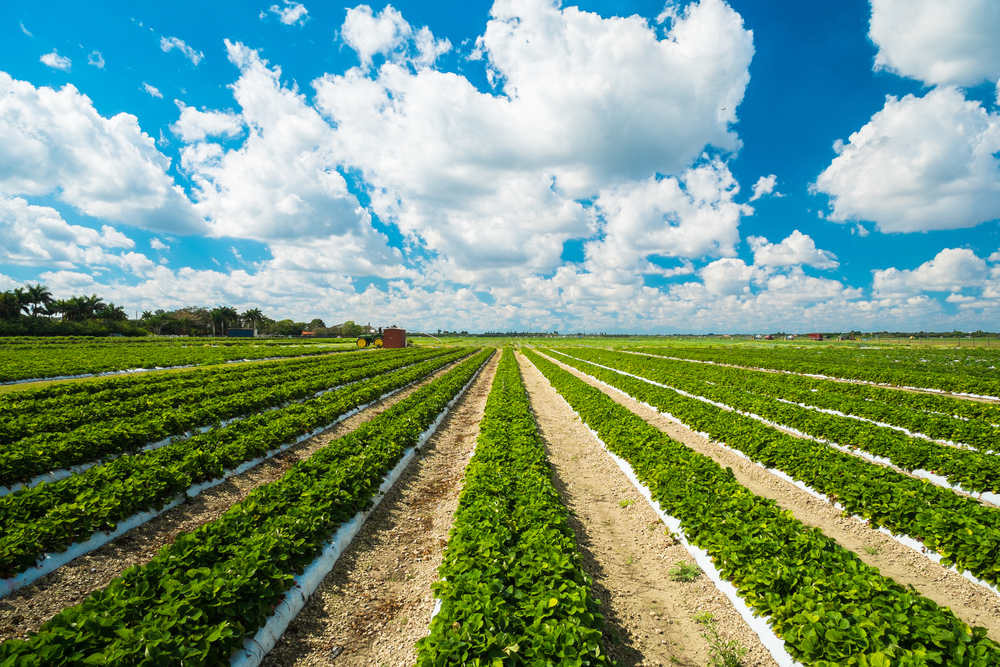 Matt Parke, farm manager of Parkesdale Farms in Plant City, Florida, estimates that 80% of the industry decided to begin plantings later this year, a week later than normal. But then some had plants ready to go before being sidelined by the storm when it came across Florida on Sept. 28.
"The volume in some of these fields is not quite there yet, but it's coming. I think what it's going to do is help us out on our March pick with quality fruit. The later you plant the better the fruit is later," Parke said. "(The hurricane) set the industry back a little bit I think, but a lot of people wanted to plant a little later this year.
"I would say 15% of the ground would have been covered when that hurricane came through if it had been a normal deal. As a whole, the industry was about a week behind but chosen to be a week behind."
For those growers with a crop right now, they are taking advantage of high quality and strong market prices.
"Everything's looking really good this year. Speaking for myself, we're picking some good numbers. All my plants look really good. We're picking some early numbers that we weren't picking last year because of the cool start to the winter we had last year," Parke said. "The market is good. The quality of the berries is great. As of right now everything is looking up and up.
"If we get some warm weather, we're really going to start picking some numbers, but I think we're in perfect weather; lower 80s in the midday and overnight lows of low 60s. It looks like it's going to stay there for the next two weeks. We should pick a steady amount and have a good start to the season."
Parke estimates that eight one-pound flats of strawberries are selling for around $30 each.
"We always have a good market this time of year, but I would say it's a little above normal," Parke said.
He expects an influx of berries over the next two weeks with the peak occurring during the week of Christmas.