By Breanna Kendrick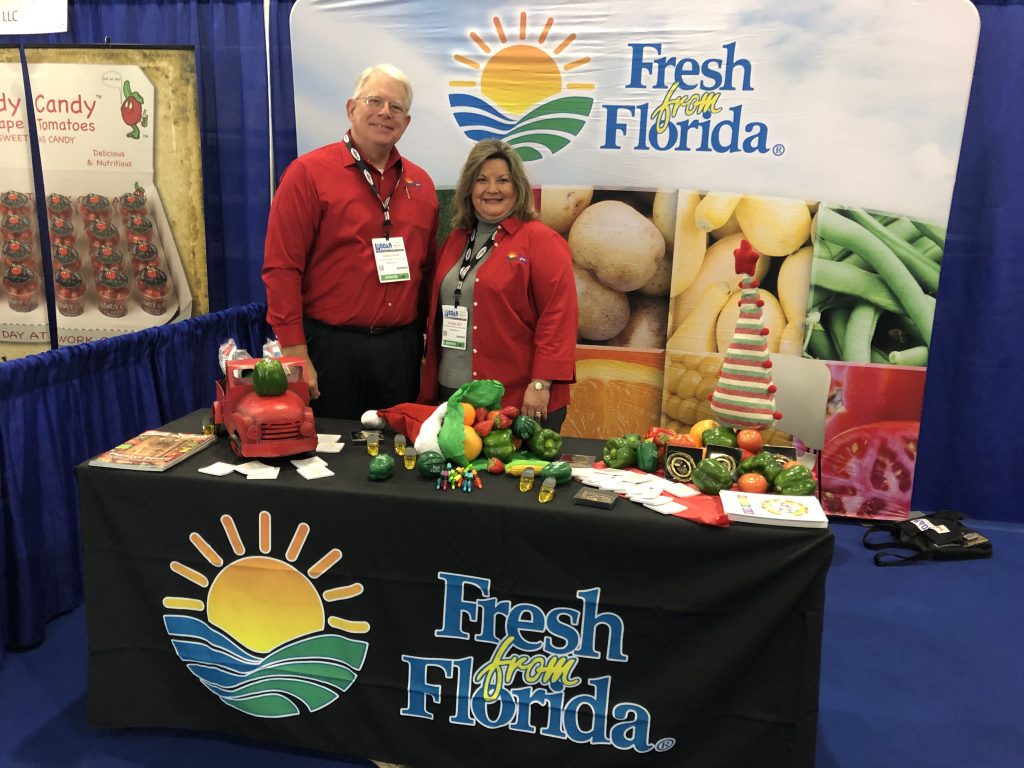 The New York Produce Show and Conference in New York City is an important event for Florida growers. Deb May, trade development administrator with the Florida Department of Agriculture and Consumer Services (FDACS), says last month was her fifth time attending the annual show.
Florida farm operators seem to be a big presence at this event, as does Fresh From Florida, a program administered by FDACS. "This area (New York) is a great marketplace for us. It's very important that we maintain our presence here, continue to grow relationships and maintain the ones we have here," says May.
The Big Apple is known for its quality food and its chefs. At the show, Florida growers gave some of their produce to chefs to use in their recipes.
"We have had many people stop by our booth from the New York and New Jersey area telling us how much they enjoy and buy our Fresh From Florida products," explains May. "We try to get our message up here through retail promotions, point- of-purchase materials and other media avenues so that we can keep promoting our Fresh From Florida producers."
There is plenty of opportunity for more growers to join Fresh From Florida. "One thing that we're really emphasizing is putting Fresh From Florida labels on your products," says May. "We advertise it through our retailers and through circular ads and social media."
One of the biggest issues in grocery stores today is food safety. After Florida romaine lettuce was cleared from the recent recall, the Fresh From Florida label became a valuable tool to move produce.
"We talked to most of our grocer retailers that we deal with on a yearly base and we told them that it would be very important that Florida would be labeling with the Fresh From Florida logo," explains May. "We offered them point-of-purchase materials and things like that so that they can let their consumers know that Florida romaine is safe and to buy it."
Nine Fresh From Florida growers exhibited at the produce show in addition to the Fresh From Florida booth. "We do similar shows for produce market associations and the Canadian produce marketing association. These are vital markets for Florida producers," says May. "We help offset the cost as well and also help promote any way that we can your brand and your commodity."
For more information on how to get involved with Fresh From Florida, contact May at Debra.May@freshfromflorida.com or 850-617-7316.