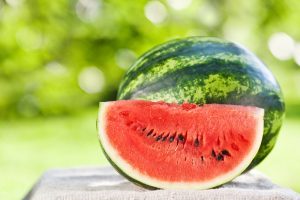 The grafting program at the University of Florida (UF) was formed nearly a decade ago, but one of the main goals of the program continues today. Josh Freeman, associate professor of horticulture at UF, said the grafting program was originally started to manage bacterial wilt in tomato crops.
Today, the goal has slightly changed to managing fusarium wilt of watermelon because it continues to be one of the biggest problems faced by watermelon growers. While efforts have been successful, they have also brought about unforeseen problems in other areas of the field. The rootstocks used in watermelon grafting are susceptible to nematode infestation in the crop, said Freeman.
"Currently, there is no varietal resistance to nematodes as well as fusarium, so that is part of the project we've been working on," he said.
The U.S. Department of Agriculture lab in Charleston, South Carolina, has provided rootstocks that Freeman and other researchers are studying. There is, however, a long period of time before those rootstocks can become available commercially.
Fumigation is still an option, said Freeman. Some older fumigants are being studied with various application systems. He said the issue with fumigants is coverage, not efficacy. One method is to use a soil-injection system with multiple ports at different depths in order to increase the exposure of pathogens to fumigants.
Along with these possible other rootstocks and fumigants, Freeman is studying the use of non-fumigant management systems. He is examining the effects nematicides have on root-knot nematodes, specifically.
Researchers conducting these experiments are interested in finding a way for growers to simultaneously combat fusarium wilt and nematodes to decrease the time spent on managing these concerns in the field.