By Leonard Park
The Florida blueberry season that began in the summer of 2022 culminated in one of the smallest spring harvests in years. The main culprit was Hurricane Ian. However, the lack of chill hours in December, followed by two harsh cold snaps over the holidays, affected other regions with damaged flower buds and crop delays. For most growers, this was one of the toughest years in a long time.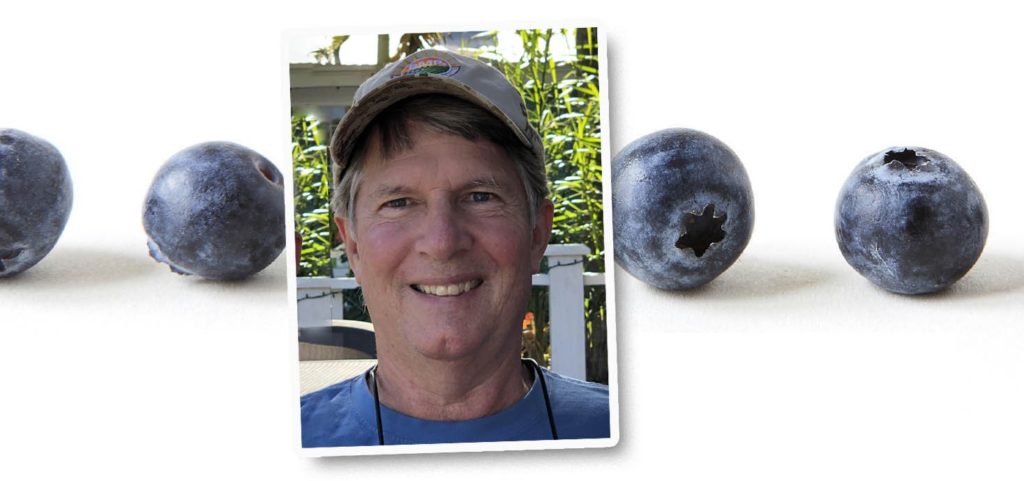 WEATHER WOES
A substantial acreage of Florida blueberries succumbed to the fierce and sustained winds and flooding of Ian as it came up the spine of the state. Some farms in the southern part of the state had virtually no crop, and many yielded 50% to 70% less volume than normal. There were farms with leaves stripped off just as flower buds were forming. Since a good portion of production there is early-fruiting evergreen varieties, the crop had no chance to recover — even if the plants were still standing.
For those further north who missed the hurricane, the warm winter with cold snaps trimmed out some valuable early crop or pushed a sizeable portion past the more profitable season that occurs before Easter. A key to Florida's blueberry success comes from its unique market position of supplying the first high-quality domestic blueberry crop to American consumers. Prices came down rapidly before mid-April, as the crop competed in a market flooded with an exceptionally large Georgia harvest and the dramatically expanding supply from Mexico and Peru.
BRIGHT SPOTS
One bright spot was that Ian spared several Florida farms that produce the newer early-season varieties. They were able to capitalize on the strong early pricing. This strategy, enabled by genetic advancements from the University of Florida breeding program, highlights how innovation by Florida growers is a key to survival and future prosperity.
Another bright spot worth mentioning was the very favorable weather during much of the picking season, which runs mainly from mid-March to early May. Cool nights and dry sunny days made for sweet and healthy fruit, daily picking and an efficient harvest process. Florida had the great locally grown fruit grocers and consumers look for.
MOVING FORWARD
To sum it up, the 2023 Florida blueberry crop was small, the prices were lower, input costs were way up, and farms faced some very difficult circumstances that challenged their success, and for some, their survival.
Despite the tough year, growers are now completing their summer growing season with continued optimism for the future. Heading into fall, crops are looking good as plants begin the process of forming the buds that hold the flowers that make the billions of blueberries Florida will sell in 2024.
To learn about the industry, there's no better place to start than to come to the Florida Blueberry Growers Association Fall Conference and Short Course at Bonnet Springs Park in Lakeland on Oct. 25. Visit FloridaBlueberryGrowers.org for more details.
Leonard Park is a blueberry grower and president of the Florida Blueberry Growers Association.