By Clint Thompson
Specialty crop producers should not be fooled into thinking freeze events are in the past. If history is any indication, another severe cold snap is likely in our future.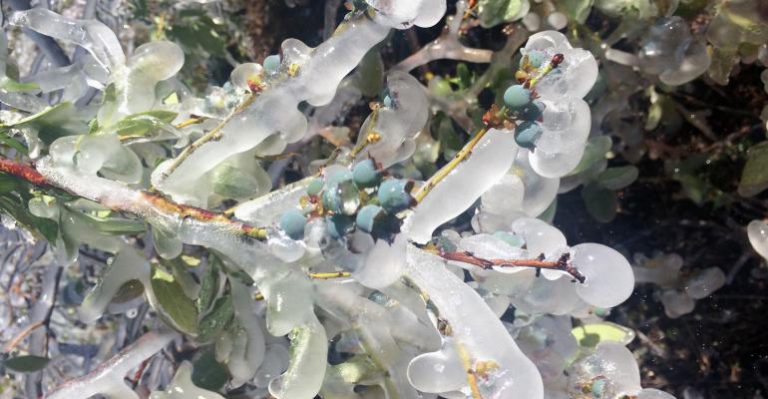 "Remember last year, March was really warm and February was warm, and then we had frost in April in some locations. You just never know," said Pam Knox, University of Georgia Extension agricultural climatologist. "My guess is we're not done with frost yet this year. It'd be really unlikely that we were."
Temperatures climbed to the high 70s throughout the south late last week and are projected to eclipse 80 degrees Fahrenheit later this week. Knox expects weather to move back to neutral conditions instead of a La Nina, which would increase the risk of a spring frost event.
"There is an increased chance of a late frost when we're in neutral conditions. That also gives a hint that we haven't seen a last frost of the spring this year," Knox said.
A late-season freeze event would not be ideal for fruit producers, who yearn to keep their crop dormant as long as possible.
"I think they want to keep the plants dormant until that chance of later frost occurs and then they reach spring and everything is ready to go. There are limited things that they can do to keep those plants dormant. I think people have maybe talked about some sprays," Knox said. "It's kind of a waiting game. I would not want to be a blueberry farmer because their entire crop is blueberries. They don't necessarily have a lot of diversity. If they lose their crop they're really sunk for the year."
Growers have already encountered multiple severe cold snaps this year; including the consecutive days of below-freezing temperatures during Christmas, and also the weekend of Jan. 13-15.