The more it rains, the less drought that is being experienced across the Southeast. Dry conditions continue to subside in Florida and Georgia, according to Thursday's release of the U.S. Drought Monitor.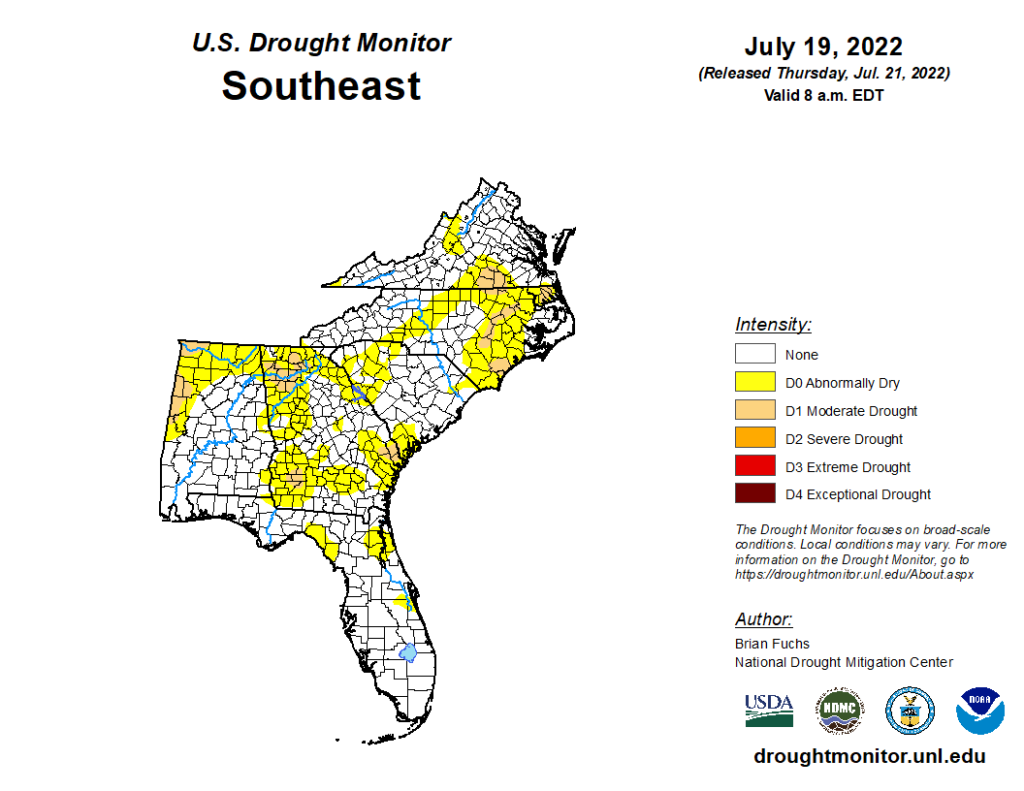 While about half of Georgia is abnormally dry, there are considerably less moderately dry conditions. Those are located in a couple of areas across the state, including around Dougherty, Baker and Calhoun counties in Southwest Georgia; around Cobb, Paulding, Bartow and Cherokee counties in Northwest Georgia; and in Bulloch, Effingham and Chatham counties in Southeast Georgia.
There are only a couple of areas in Florida that are abnormally dry. These include Taylor and Dixie counties in North Florida; Clay, Putnam and Saint Johns counties in Northeast Florida; and parts of Orange, Osceola and Brevard counties in Central Florida.
The driest conditions in Alabama are still located along the Alabama-Mississippi state line and Alabama-Tennessee state line. Moderately dry conditions are isolated in Pickens, Lamar, Fayette, Colbert and Lauderdale counties.
Only a few areas in South Carolina are abnormally dry, notably in the southeast and western parts of the state. The eastern region of North Carolina remains either abnormally dry or moderately dry.
Feature Keyphrase: Drought Monitor
Slug: Drought, Monitor, rainfall, Florida, Georgia, Alabama
Category: Drought
Tag: Weather