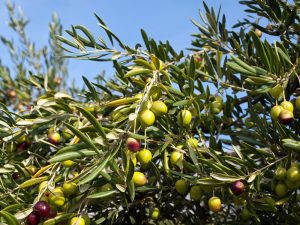 The Georgia Olive Growers Association is working to help improve the industry and give growers the tools they need to be successful.
Vicky Hughes, executive director of the Georgia Olive Growers Association, has seen substantial growth in the industry. She said that approximately five years ago, when she began her current position, there were only about 130 acres of olives planted in Georgia. Now, there are about 2,800 acres in the ground.
The association works alongside the University of Georgia (UGA) to assist with research projects. Hughes said one current project is a 3-year pruning study. She noted that work is underway to get a chemist at UGA to allow for soil and tissue samples, which would help growers know the best time to harvest.
Tours are held at Georgia olive farms so that individuals and groups can learn more about growing the crop. "The more people become aware of what true extra virgin olive oil is and that it's grown in Georgia … the more the market grows," she said.
According to Hughes, educational programs are also available for current and potential growers. These programs allow growers to walk through the fields as well as learn about production systems and discuss how to grow olives successfully.
In addition to its educational programs, the Georgia Olive Growers Association holds a conference every other year. In the years without conferences, workshops are held to benefit growers.
There are expansion plans in place for the Georgia olive industry, Hughes said, which should help the industry continue to thrive in the state.