The Florida Department of Agriculture and Consumer Services (FDACS) and the U.S. Department of Agriculture (USDA) have declared eradication in the Oriental fruit fly outbreak in the predominantly agricultural Redland area of Miami-Dade County. Due to early detection and rapid response, no quarantine was required during this program. This successful Oriental fruit fly eradication is the second one during this administration, both of which were in Miami-Dade County.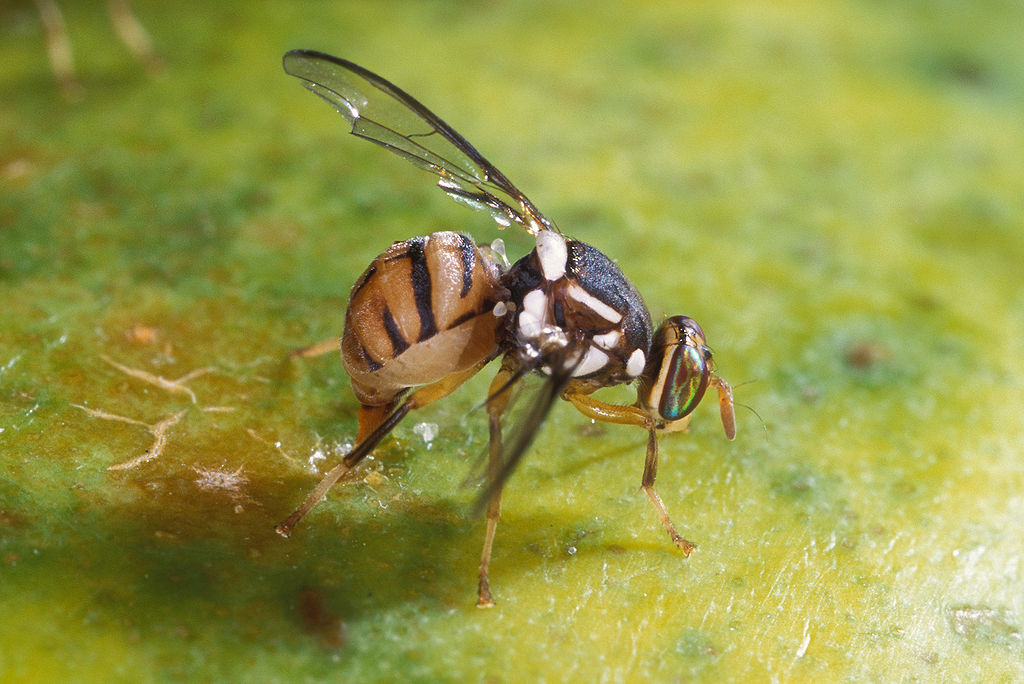 "Hundreds of our agriculture industry members have been on high alert during this program, and I cannot thank them enough for their support of eradication efforts," stated Commissioner of Agriculture Adam H. Putnam.
Protecting Florida's $120 billion agriculture industry from invasive pests and disease is one of the department's top priorities, and over the past eight years, the department has successfully managed significant eradication programs to defend the industry.
The last Oriental fruit fly eradication effort took place in late 2015 and early 2016, and, as that infestation was more widespread, it had required a nearly 100-square-mile quarantine zone and extensive collaboration with the agriculture industry, the USDA and local leaders. Thanks to the aggressive eradication efforts, the Oriental fruit fly was eradicated at that time.
The Oriental fruit fly is considered one of the most serious of the world's fruit fly pests and attacks more than 430 different fruits, vegetables and nuts. Population growth can be explosive, as females are capable of producing hundreds of eggs infesting fruit and rendering it unsuitable for human consumption. A cooperative state and federal program monitors more than 56,000 fruit fly traps across the state as an early fruit fly detection network to prevent fruit fly introductions.
In addition to eradicating the Oriental fruit fly, the department partnered with the USDA to eradicate the New world screwworm in 2016. The New world screwworm, which is a flesh-eating pest that could devastate the livestock industry, had not been detected in the United States in 30 years or in Florida in more than 50 years when it was found in Key deer in Monroe County in late 2015. After the release of 180 million sterile flies and the check of 17,000 animals at a check point in Key Largo, the department and the USDA successfully eradicated the New world screwworm and prevented its spread to the mainland.
Also, the department and the USDA have work diligently to eradicate the giant African land snail in Miami-Dade and Broward counties. The invasive snail was first detected in 2011, and it threatens more than 500 varieties of plants and agricultural commodities, consumes plaster and stucco, and carries a parasite that can cause a type of meningitis in humans and animals. Since the eradication program began in 2011, 168,000 giant African land snails have been eliminated and 20 of the original 32 core areas under quarantine have been decommissioned.
For more information about the Florida Department of Agriculture and Consumer Services, visit FreshFromFlorida.com.
Source: Florida Department of Agriculture and Consumer Services