By Clint Thompson
Heavy rain events in recent weeks have lessened the drought-like conditions being experienced across the Southeast. The timing couldn't be better with planting season just around the corner.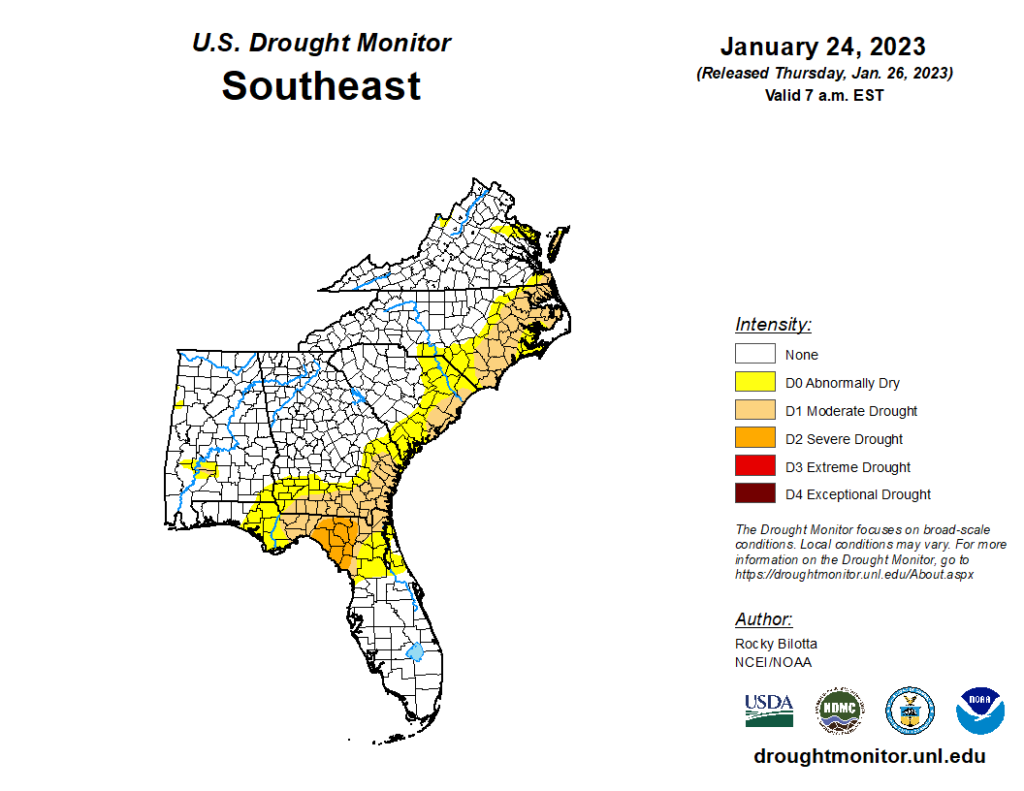 "You want to go into the growing season with good soil moisture," said Pam Knox, University of Georgia Extension agricultural climatologist.
Specialty crop producers are getting their share of moisture in recent weeks. According to the most recent release of the U.S. Drought Monitor, most of the remaining dry conditions are isolated to southern Georgia and northern Florida. But that was released before this past weekend when rainfall was widespread across the region. Those drought levels should have decreased even more.
According to the University of Georgia Weather Network, Tifton, Georgia received 3.8 inches of rainfall between Jan. 22 and Jan. 29. Moultrie, Georgia received 5.62 inches during that same timeframe, while Cordele received 4.43 inches.
"When you get a lot of rain in a short period of time, not all of it sinks into the ground. You prefer to see it spread out over more days just because there's more chance of it to get into the ground. We're still definitely going to see improvements in the soil moisture and that will help to some extent," Knox said.
The next U.S. Drought Monitor will be released this Thursday at 8:30 a.m.