By Gary Cooper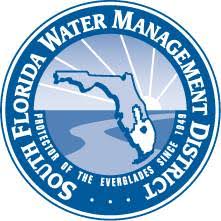 One of several bombshells dropping at last week's South Florida Water Management District (SFWMD) governing board meeting was the resignation of district executive director Ernie Marks. 
In the audio clip below, Governing Board Member and Vice Chair Brandon Tucker echoed the feelings of several other board members about Marks' resignation:
There was no quorum at last week's SFWMD meeting in West Palm Beach. The entire governing board is being replaced by Gov. Ron Desantis. He forced the resignations of the entire SFWMD board soon after he took office and has yet to announce all of his intentions.
So, the district starts this week with no governing board, a soon to exit executive director and a lot of speculation among community interests about what's really going on. Find a lot more about this story, including some stinging rebukes about the present politics of south Florida water, in previous news posts on this website. Stay tuned.