By Sabrina Halvorson
Since the beginning of the year, the big question about the farm bill has been when it will get done. But specialty crop growers have said all along that there is no question about what needs to be done.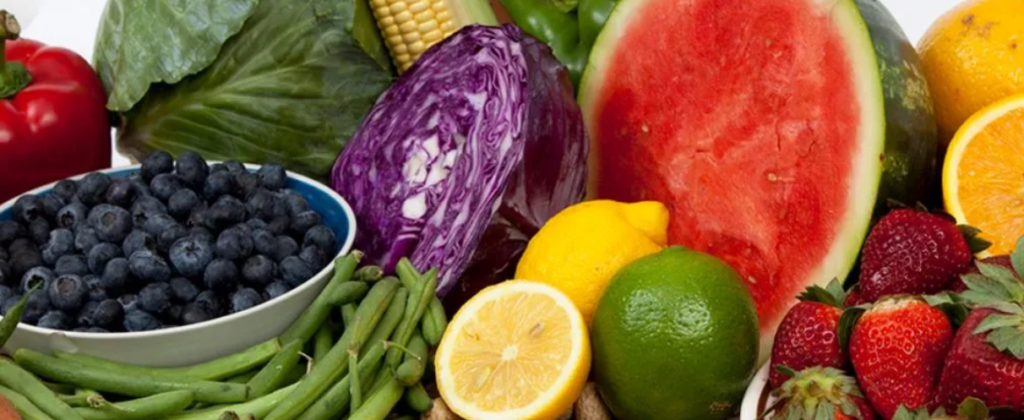 AIMING FOR FAIR SHARE
"We want to be treated equally," said Rebeckah Adcock, International Fresh Produce Association (IFPA) vice president of U.S. government relations, in an interview earlier this year. "All parts of agriculture are important. But since USDA says fruits and vegetables and all those products that we are most familiar with seeing on our plate should be half our plate, we think that the federal government should up the investment that they make in the specialty crop industry."
She said specialty crops, which are addressed in Title X of the farm bill, bring in about 44% of the farm income while only getting about 3.5% of funding.
"If you compare, for example, Title I with Title X, which is the comparison between traditional row crops and specialty crops, the spending is very disproportionate," she said.
SPECIFIC REQUESTS
Earlier this year, the Specialty Crop Farm Bill Alliance (SCFBA) put forth its list of priorities for the 2023 farm bill.
"We have spent a year and a half working on a set of recommendations that we sent to Capitol Hill that really tries to address a number of issues impacting the specialty crop industry here in this country," said Robert Guenther during an interview in March. Guenther is chief public policy officer of IFPA and secretary of SCFBA.
The SCFBA is a coalition of more than 200 organizations representing growers of fruits, vegetables, dried fruit, tree nuts, nursery plants and other products that aims to enhance the competitiveness of specialty crop agriculture and improve the health of Americans by broadening the scope of U.S. agricultural policy.
The alliance has several priorities for the 2023 farm bill, which fall under its five core principles:
Healthy Americans: Expanding access and availability to safe, wholesome, healthy and affordable foods, as well as trees, flowers and plants, will encourage lifelong healthy eating habits, mental and physical well-being, and help address national priorities such as obesity, heart disease, and food and nutrition insecurity.
Competitiveness and Sustainability: In recognition of its significance to American agriculture, the American food supply and the communities it supports across the United States, a proportional share of farm bill resources and mandatory spending should be allocated to specialty crop priorities.
Trade and Foreign Competition: Establishing a competitive playing field for American specialty crop producers includes assisting American producers with unfair foreign competition, promoting American specialty crops in foreign markets and eliminating trade barriers that discriminate against American specialty crop exports.
Research and Innovation: A sustained federal investment into research and innovation must be of a meaningful scale to catalyze opportunities for the industry, alleviate existing challenges and propel the U.S. specialty crop industry to a new level of global competitiveness.
Natural Resources and Climate: Recognizing the diverse nature and unique challenges involved in specialty crop production enhances the ability of specialty crop producers to participate fully in all U.S. Department of Agriculture (USDA) conservation programs as well as any initiatives to address global climate change.

STAYING FOCUSED
Among SCFBA's specific recommendations was a request to keep the Technical Assistance for Specialty Crops (TASC) program strictly for specialty crops. TASC was first passed in the 2002 farm bill. The program funds projects that address sanitary, phytosanitary and technical barriers that prohibit or threaten the export of U.S. specialty crops. According to the USDA, eligible activities include seminars and workshops, study tours, field surveys, pest and disease research and pre-clearance programs. USDA says eligible crops include all cultivated plants and their products produced in the United States except wheat, feed grains, oilseeds, cotton, rice, peanuts, sugar and tobacco.
"It's not a big program. It's $9 million or so, but we do think one of the important recommendations we made is to maintain its uniqueness for specialty crops," Guenther said.
Both IFPA and SCFBA also lobbied for funding of specialty crop programs such as Specialty Crop Block Grants and research initiatives. These programs allow states to direct specific funds where needed.
Sabrina Halvorson is AgNet Media's national correspondent.