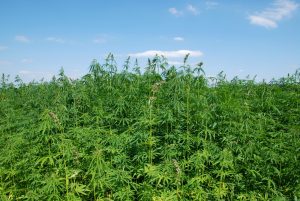 By: Beverly James, 352-273-3566, beverlymjames@ufl.edu
GAINESVILLE, Fla. – The University of Florida Institute of Food and Agricultural Sciences is taking the first step to introduce industrial hemp to growers and industry across the state.
The UF/IFAS Industrial Hemp Pilot Project will host a series of workshops for grower and industry project partners. UF/IFAS faculty will provide an update about the industrial hemp program at UF, facilitate a discussion about the direction of the new industry, and identify how folks can get involved in the program, said Zachary Brym, UF/IFAS industrial hemp coordinator.
"Our goals are to establish a process to expand the scope of the UF program through Project Sponsors, and to directly engage growers and industry groups as 'Qualified Project Partners,'" Brym said.
Three sessions of the workshop will be offered. Participants are encouraged to pre-register:
Aug. 9, Quincy: https://ufindustrialhempnofl.eventbrite.com
Aug. 10, Citra: https://ufindustrialhempcentfl.eventbrite.com
Aug. 13, Homestead: https://ufindustrialhempsofl.eventbrite.com
The morning session, from 8 a.m. to noon, will focus on grower interests and partnership opportunities. The afternoon session, from 1 to 5 p.m., will focus on industry interests and partnerships.
Registration is $10, and lunch will be provided.
Sponsorship opportunities are available upon registration. For more information, contact Zachary Brym at 786-217-9238 or brymz@ufl.edu.
Zachary Brym will also be giving a presentation on hemp during the vegetable and specialty crop educational program at Citrus Expo. Click here for more information.