By Clint Thompson
North Florida watermelon producers should be wary about the dangers of applying too much water. It can result in leeching of nitrogen in their sandy soils.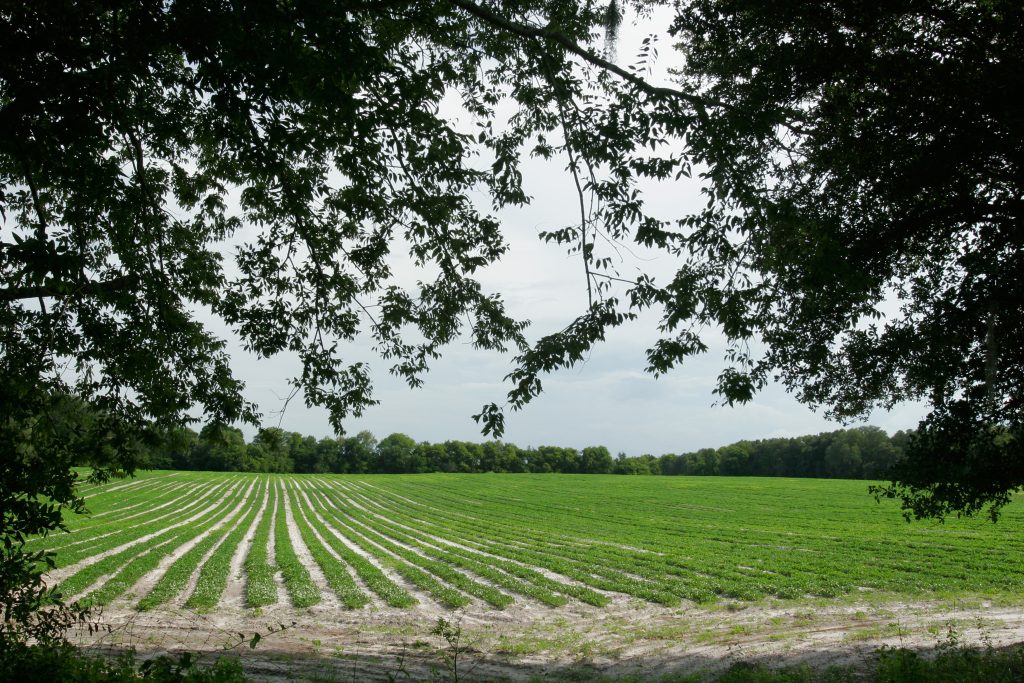 Producers who apply too much water not only lose the excess water, but they also lose the fertilizer and then yields.
Mark Warren, University of Florida Institute of Food and Agricultural Sciences (UF/IFAS) Extension agent in Levy County, highlights the impact that overirrigation can have on fertilizer in the soil.
"With the rising cost of fertilizer, it's becoming more and more an expensive resource and something that we just can't afford to recklessly manage. We need to take our time and manage it more efficiently and try to get a higher efficiency use out of that product that we're putting in the ground," Warren said.
"We know in watermelons that bed fertilizer is one of those areas that we stand to lose. The other part of the conversation is that regulatory issues are becoming more and more challenging for our producers. We've got this target of 150 pounds in watermelons of nitrogen that we can apply seasonably, provided that we don't have a leaching rain event. Hitting that 150-pound target is a challenge especially if we're not utilizing all of the fertilizer that we're putting out there. Overirrigation is one of the ways we don't utilize it. We push it too deep for those plants to reach.
"Where are those roots we've got underneath that plastic bed? Basically, 74% of those roots are in a 12×12 area underneath the row. If we overirrigate or push fertilizer below that 12-inch range, then we're pushing it out of the reach of that plant. There are a few roots down there but not enough to capture all of those expensive nutrients that we've got dumped under the row."
The predominant type of soil that watermelons are produced on in northern Florida is sand. Warren stresses that there is very little nutrient-holding capacity in sand. Producers should be extra cautious about protecting what nutrients are in the soil.
"Even if we've got dry soils, we need to limit our irrigation time to, and it depends on your drip tape and soil type, an hour to two-hour periods. We want to do multiple irrigation events a day in that one-hour to two-hour zone so that we're not washing our fertilizer out just trying to get the beds wet."
Producers apply fertilizer before row beds are formed. There is about a three-week period between when the fertilizer is applied and when the crop is planted. The essential nutrient is already in the soil to provide the young plant a boost in production.
"We're just trying to increase efficiency from an economic standpoint and an environmental regulatory standpoint. We're just trying to help producers be more efficient in using that resource," Warren said.