A U.S. Department of Agriculture (USDA) Economic Research Service (ERS) study concludes that blueberries are the second most popular berry in terms of value and volume of U.S. production.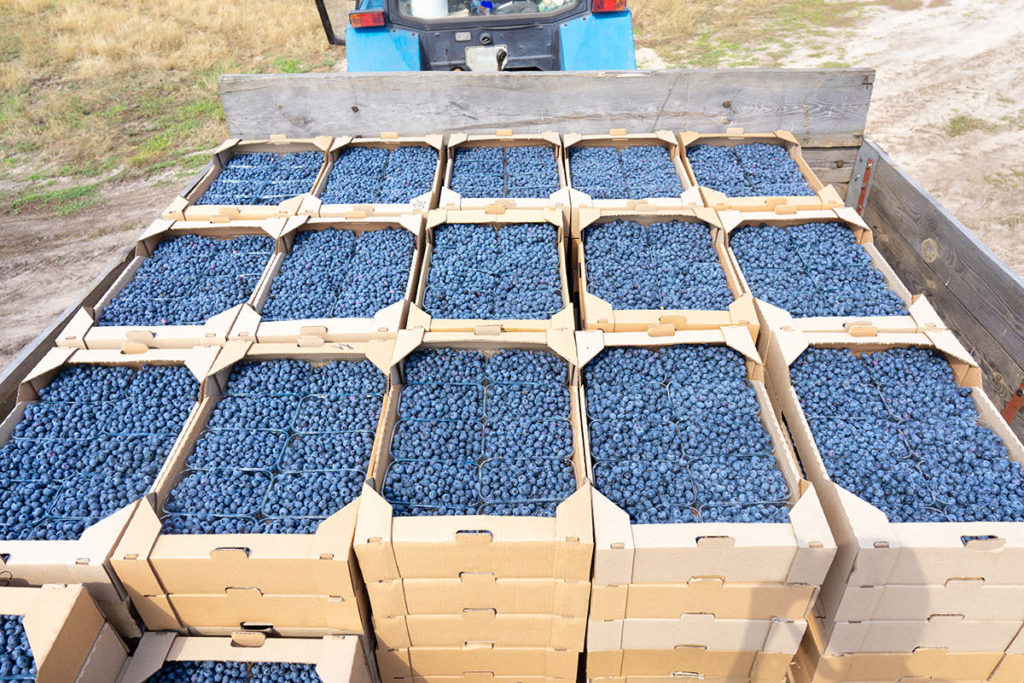 Highbush and lowbush varieties are the two main types, with highbush blueberries being used for the fresh market and lowbush used in the processed market. Approximately 90% of the total domestic blueberry supplies are highbush with the remaining 10% being lowbush.
According to the USDA Agricultural Marketing Service, the top eight states producing fresh blueberries in 2020 were California, Florida, Georgia, Michigan, New Jersey, North Carolina, Oregon and Washington.
The Florida blueberry crop comes to market in March, due to increased production from the low-chill southern highbush varieties. Its production concludes in May. Production in southern Florida has also increased. Most southern highbush blueberry varieties, including Snowchaser, Optimis and Magnus, that are planted in Florida were developed by the breeding program at the University of Florida Institute of Food and Agricultural Sciences.
Georgia enters the market in mid-to-late April, followed by other states that come into production throughout the summer. Georgia growers use southern highbush and rabbiteye varieties. Georgia was among the largest blueberry shipping states with about 15% of total shipments.
U.S. fresh blueberries supplies totaled 351 million pounds in 2020. Production increased 283% between 2000-02 and 2018-20.
High tunnels remain a valuable management option for growers to utilize. They are covered structures that enable producers to control an environment more efficiently. They are used in Florida and help reduce the risk of frost while yielding an earlier harvest.