By Clint Thompson
The Alabama Fruit and Vegetable Growers Association (AFVGA) toured farming operations in Georgia and Florida last week.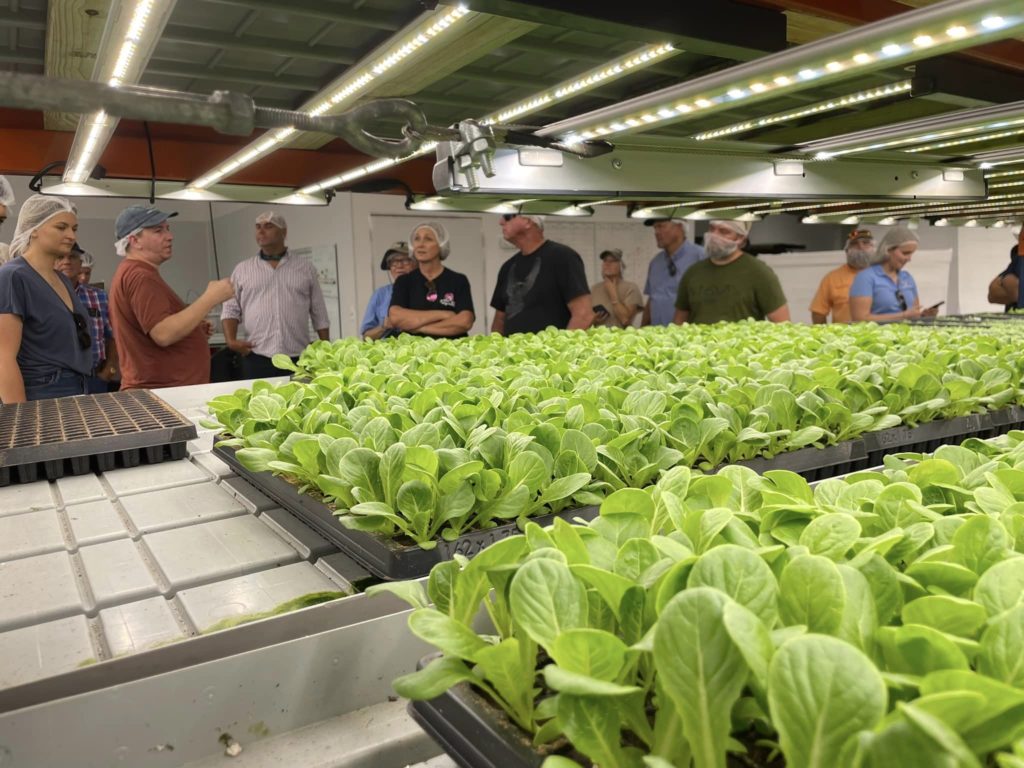 It allowed its attendees, young and experienced, to build camaraderie while learning from fellow growers in the Southeast.
Blake Thaxton, executive director of the AFVGA, discussed the importance of the week-long tour, which included stops at Lewis Taylor Farms, a 6,500-acre farming operation in Tifton, Georgia; and the Villages Grown in Florida. He emphasized the value of learning from other successful organizations and bringing that interest back to the state.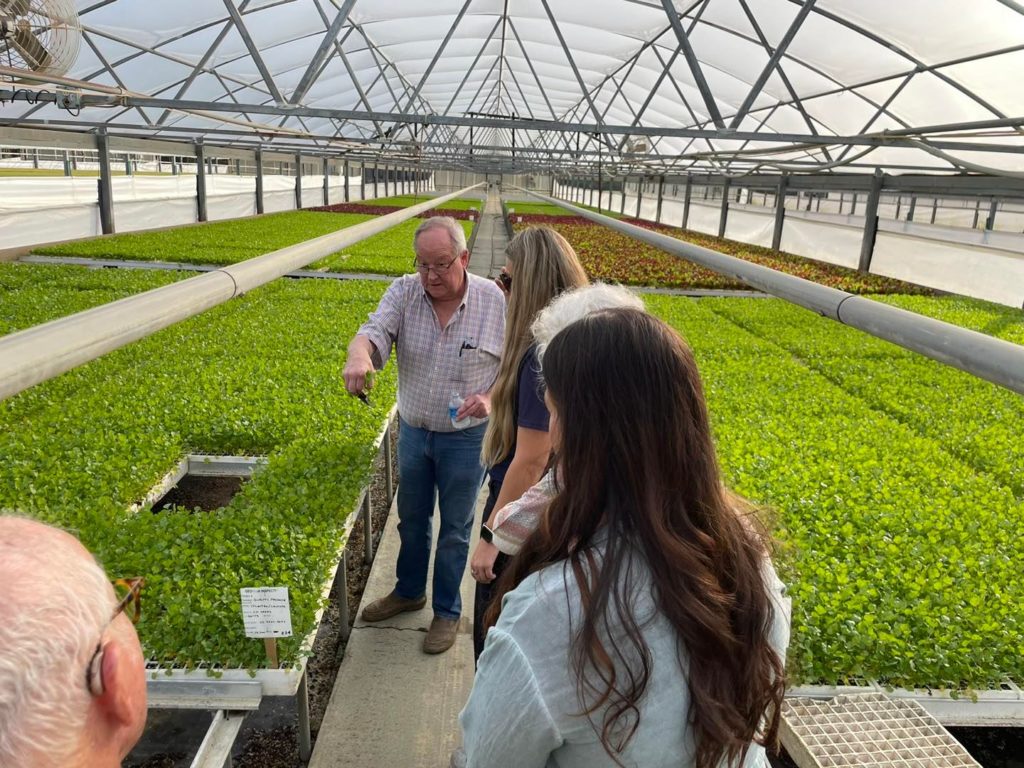 "The Fruit and Vegetable Growers Association had gotten a Specialty Crop Block Grant through the Alabama Department of Ag. Part of that was to do this tour. We really wanted to get some beginning growers and some more experienced growers on the same bus; let them develop some mentor-mentee relationships," Thaxton said. "We tried to hit a little bit of all of it. Lewis Taylor Farms, one of the big things I wanted them to see there was the packing facility and just show them an advanced packing facility. Then we went to Straughn Farms, a blueberry operation outside of Gainesville, there in Florida. They have some high tunnel production, so they get to market a little bit earlier; and then the hydroponic facility at the Villages.
"It was a general exposure. We weren't focused on a particular specialty crop. I really have the belief that even if you are a peach grower and going to a hydroponic facility, there's going to be something you can apply to your farm as well. We talked about those things on the bus; have their eyes open for things that could affect their farms positively that they could learn from these other growers."
The tour also visited the University of Florida Hastings Agricultural Extension Center, Ben Wells Produce in St. Augustine, Florida, and meet up with staff from the Florida Farm Bureau Federation.