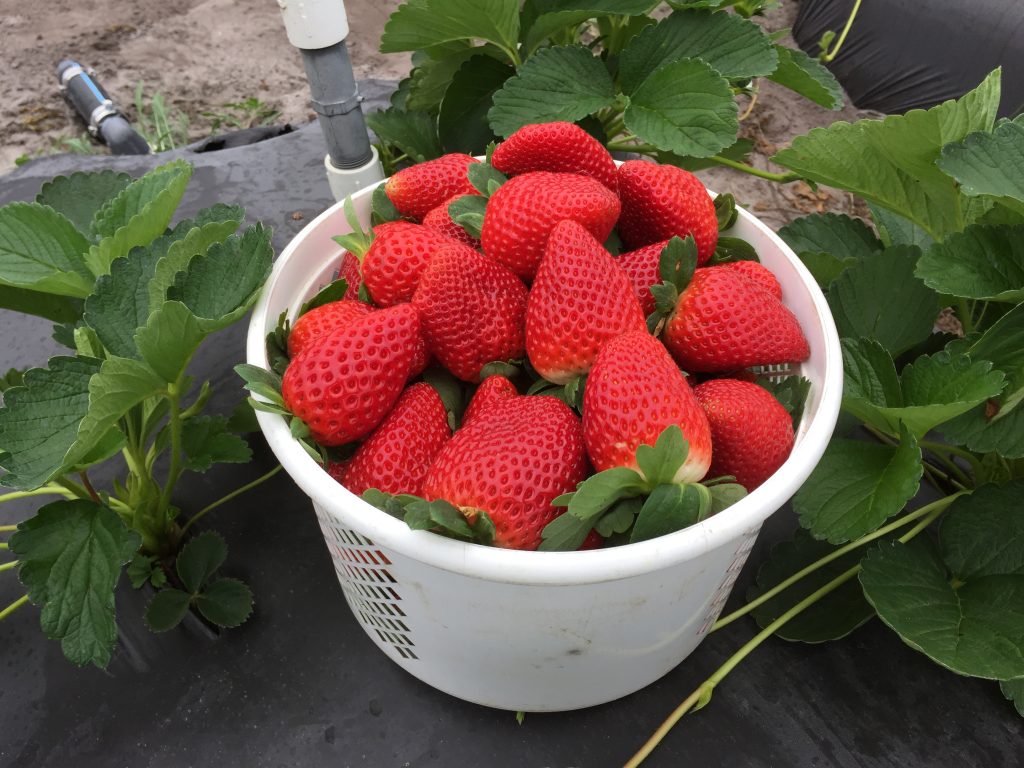 Florida producers will soon be planting strawberries in a few weeks. The popular variety choice this year is expected to be Brilliance, says Vance Whitaker, strawberry breeder at the University of Florida Gulf Coast Research and Education Center, .
Released in 2017, Brilliance provides growers fruit early in the season. It's a desirable trait not all varieties are able to offer.
"It produces fruit very rapidly and very high yields in November and December. That's the most important thing for the industry in central Florida," Whitaker said. "This variety quickly became a leader. It also doesn't suffer from the problem Radiance has of having elongated fruit early in the season.
"If you've grown Radiance, you're definitely recommended to switch over to the Brilliance variety."
Brilliance's Impact This Year
Word has quickly spread about the effectiveness of Brilliance. Whitaker expects more than half of the estimated 10,000 acres in Florida to be comprised of the Brilliance variety. The main reason is its ability to produce fruit early in the growing season which is when the market is most profitable for Florida farmers.
"As far as just a big picture of the breeding program, fruit quality always has to be right up there at the top. You can have high yields and poor fruit, and it won't do anybody any good. That's always right there at the top, but I would say early yield is right up there at the top; probably the second or first most important trait as well," Whitaker said. "Again, you have can have good quality fruit but if you don't have fruit at the right time in Florida, then you're not making any money either.
"In recent years with the market the way it is, getting good volume in late November or early December is just super important just because of how much fruit can be on the market. It feels like in recent years that the money has to be made by the end of January or at least before Valentine's Day; that's just the nature of the Florida strawberry deal. Early varieties are absolutely the key."
Whitaker said growers are bedding right now with planting estimated to begin around Sept. 25 and will continue through the middle of October.