Caterpillar pressure is at low to moderate levels in vegetable crops across central and southern Florida, according to the South Florida Pest and Disease Hotline.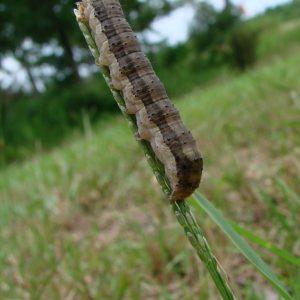 Infestations remain at low to moderate levels in cucumbers, squash, peppers and tomatoes in central Florida.
Reports from southwest Florida are mostly moderate to low. Fall armyworms were observed in low to moderate numbers. They were reported to be moderate in younger corn and low in older corn. Beet armyworms, southern armyworms, loopers, hornworms and melonworms were fluctuating in moderate to low populations. Higher numbers of armyworms and loopers were reported in isolated instances.
Caterpillars in the Everglades Agricultural Area are moderate overall. Fall armyworms were reported on corn with higher populations in younger corn. Insecticides have controlled populations, which haven't been found in the silk or ears.
Moderate caterpillar population levels are reported from the east coast with infestations concentrated on younger plantings, including beet armyworms in pepper.
Caterpillar pressure is low on corn in Homestead, Florida, but populations are increasing in squash and cucumbers. There are also incidences of melon worms, pickleworms, beet armyworms and fall armyworms.