By Clint Thompson
It would not be a strawberry season in South Florida if chilli thrips were not a nuisance for growers. But that appears to be the case again, according to one producer.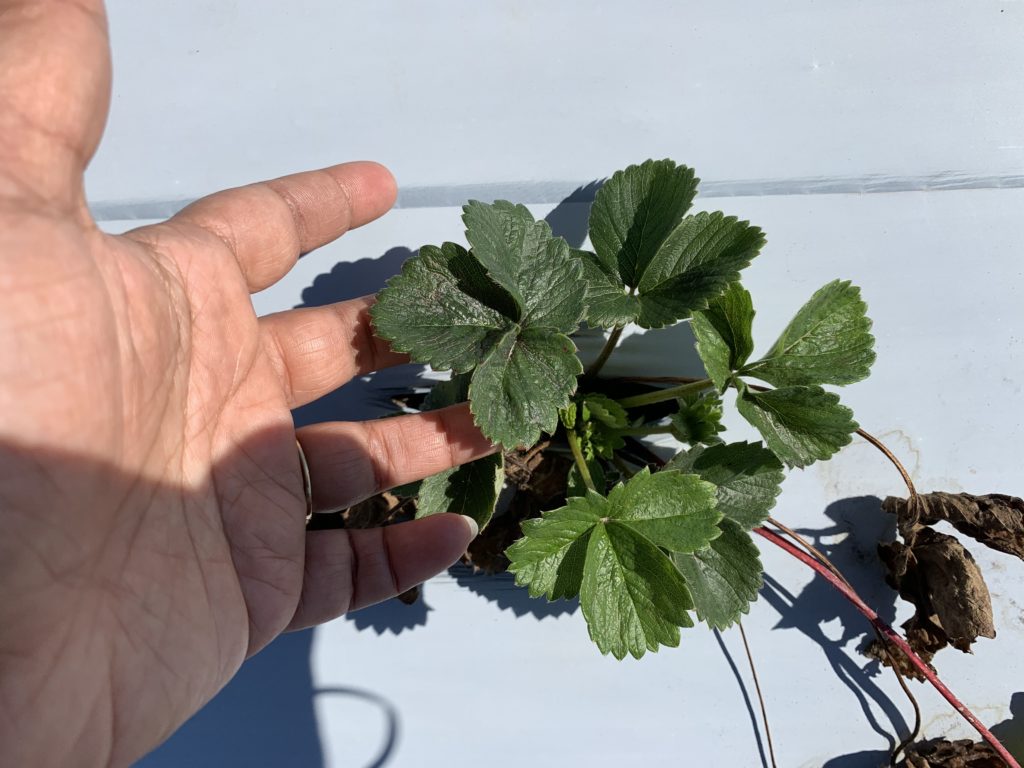 "This year it seems like they're moving into fields earlier," said Dustin Grooms with Fancy Farms in Plant City, Florida. "We've already put some sprays out there trying to kill them. They're not working as well as we would like them to.
"We're going to be releasing predatory mites. We hope that those will slow them down a little bit, and we're going to have to continue with some more sprays. We'll probably do some more releases of mites as the season goes on."
Chilli thrips will feed on the leaves of the strawberry plants. They show up as early as possible and then colonize portions of the field even before any flower thrips appear. Thrips are very tiny insects that range from 1 to 4 millimeters in length. They are very active and mobile.
Spinetoram, Exirel® and SivantoTM Prime are recommended insecticides.
"Right now, with the early set stuff, they're in there. It's like they're camping out, and it's hard to get rid of them," Grooms said.
Grooms talked about chilli thrips at the Florida Ag Expo where he was part of a producer panel. He said harvests this year have already started to commence thanks to an early variety.
"Right here in Plant City, we're about to start scrapping our fields. We're going to walk through some of the earliest set blocks and get some of the red fruit off. We're just getting cranked up here," Grooms said. "It's a little bit early, but that's this new variety that we're planting, Medallion. It's doing exactly what it's supposed to do. We're thankful and pretty happy with it.
"We're about two weeks early at least. That's a good thing."
Grooms said they usually start scrapping around Thanksgiving and really start harvesting every day around Dec. 1.