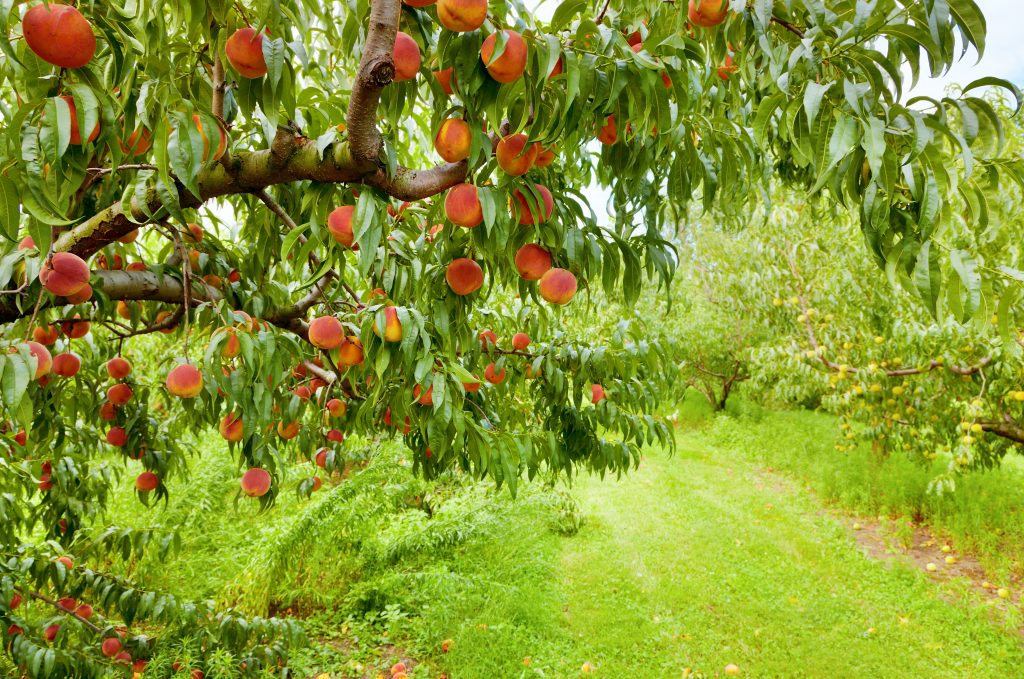 By Clint Thompson
The Environmental Protection Agency's (EPA) decision to stop the use of the pesticide chlorpyrifos on all food will impact Southeast peach producers.
Brett Blaauw, University of Georgia assistant professor in the Department of Entomology, discusses the significance for what the decision means moving forward.
"It's been something that's been expected for a while. Chlorpyrifos has been on the chopping block. It seems like forever now. We've been trying to get people to move away from it. But it's still used quite often in peaches for peach tree borer and lesser peach tree borer and San Jose Scale," Blaauw said. "It's going to be a definite blow to a lot of growers. But since it's been known that it's going to happen, we've been working on alternative methods to take over for that loss."
Any Alternatives?
The revocations of the tolerances for all commodities will go into effect in six months. However, there are not many chemical-based alternatives for chlorpyrifos for peach producers, says Blaauw.
"Some of the researchers at the USDA in Byron (Georgia) have been looking at mating disruptions. That works great for the peach tree borer and the lesser peach tree borer. That's just basically putting out a pheromone that stops the males from finding the females. That significantly reduces the pressure from peach tree borer in the orchards," Blaauw said.
One management option for San Jose Scale is to apply two dormant sprays of horticultural oil. It is best to spray once the trees are dormant. And then before bloom next growing season. The high-volume sprays will suffocate the insect.
Growers use chlorpyrifos on a variety of agricultural crops. These include peaches and numerous vegetables.
"Today, EPA is taking an overdue step to protect public health. Ending the use of chlorpyrifos on food will help to ensure children, farmworkers, and all people are protected from the potentially dangerous consequences of this pesticide," said Administrator Michael S. Regan, in an EPA press release. "After the delays and denials of the prior administration, EPA will follow the science and put health and safety first."