By Ashley Robinson
AgNet Media Inc. is excited to bring the citrus, vegetable and specialty crop industries together for our second annual general session. We invite all growers to attend the general session, where we will kick off the Vegetable & Specialty Crop Expo (VSC Expo), being held in conjunction with the 28th annual Citrus Expo. Topics of broad interest, impacting all types of growers, will be addressed during the session.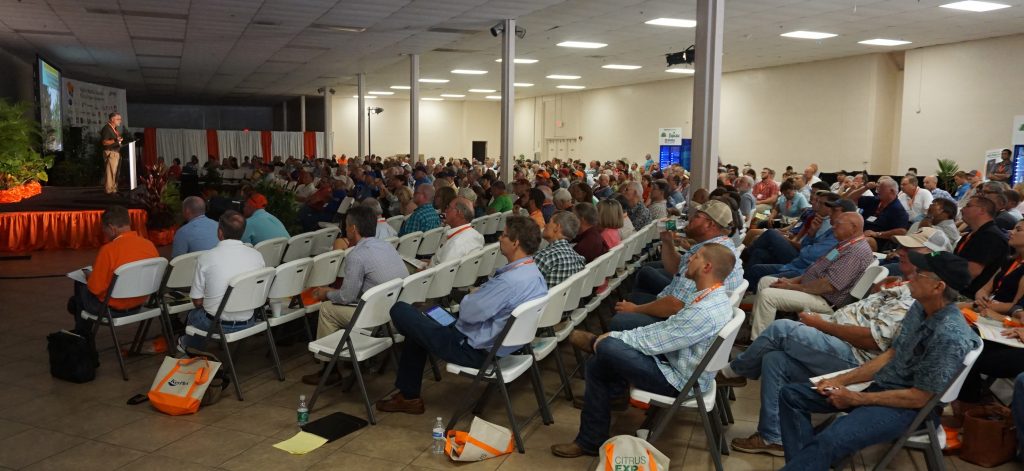 OUTLOOK FOR HEMP AS AN ALTERNATIVE CROP IN FLORIDA
Holly Bell, the first director of cannabis for the Florida Department of Agriculture and Consumer Services, will speak on the future of hemp in Florida as an alternative crop. Bell oversees the development of hemp rules, works directly with scientific experts, and ensures Florida Commissioner of Agriculture Nikki Fried's vision for cannabis in Florida continues moving forward.
WATER QUANTITY AND QUALITY ISSUES
Richard Budell of Budell Water Group, LLC will discuss water supply and water quality challenges facing Florida agriculture. Water conservation and quality continue to be pressings issues across all agriculture industries, so growers will not want to miss the information Budell has to share. He will be joined by Thomas Frick, director of the Division of Environmental Assessment and Restoration; Chris Pettit, director of agricultural water policy for the Florida Department of Agriculture and Consumer Services; and Drew Bartlett, executive director of the South Florida Water Management District, for a discussion about water quality and quantity challenges for Lake Okeechobee and its estuaries.
THE INS AND OUTS OF H-2A LABOR
Labor continues to be a crucial concern in all agricultural industries. Natalie Gupton, director of business services and industry relations at AgSafe, will be serving as a moderator for our labor panel. Gupton will be joined by Mike Rios, southeast region ag enforcement coordinator for the U.S. Department of Labor – Wage & Hour, and H-2A legal expert Andy Jackson for a discussion with a grower and H-2A contractor about labor from different perspectives.
"This gives you an opportunity as somebody that has either dabbled with H-2A programs, you are considering it, or you're trying to weigh the pros and cons. You're actually hearing from three different perspectives to bring in firsthand experiences." Gupton says. "Panels are a great opportunity to really get great information from people that isn't scripted. You really get an honest portrayal of their experiences and their relationship with one another."
Hear Gutpton's full interview about the labor panel with AgNet Media's Taylor Hillman:
The general session will begin at 9:00 a.m. on Wednesday, Aug 14. After the session, the John Deere gun safe drawing will take place during lunch! All preregistered growers will automatically be entered for a chance to win this fantastic prize, courtesy of Everglades Equipment Group. Don't miss out on your opportunity to win; preregister now!
VSC Expo will take place Aug. 14–15 at the Lee Civic Center in North Fort Myers, Florida. Growers will not want to miss this year's event, so don't wait. To preregister, click here or call 352-671-1909.
Information about the seminar sessions is now available. Click here to view the seminar schedule. Be sure to mark your calendar for Expo's biggest year yet! To learn more about the event, including host hotel information, visit VSCExpo.com.