By Maegan Beatty
Cold-hardy citrus is grown across a few thousand acres in more than 16 counties in North Florida and South Georgia. The satsuma mandarin is a cold-hardy species that has been grown throughout North Florida since the 1800s. The fruit is typically medium sized, a reddish orange color and can produce the highest quality in cooler winters and hotter summers.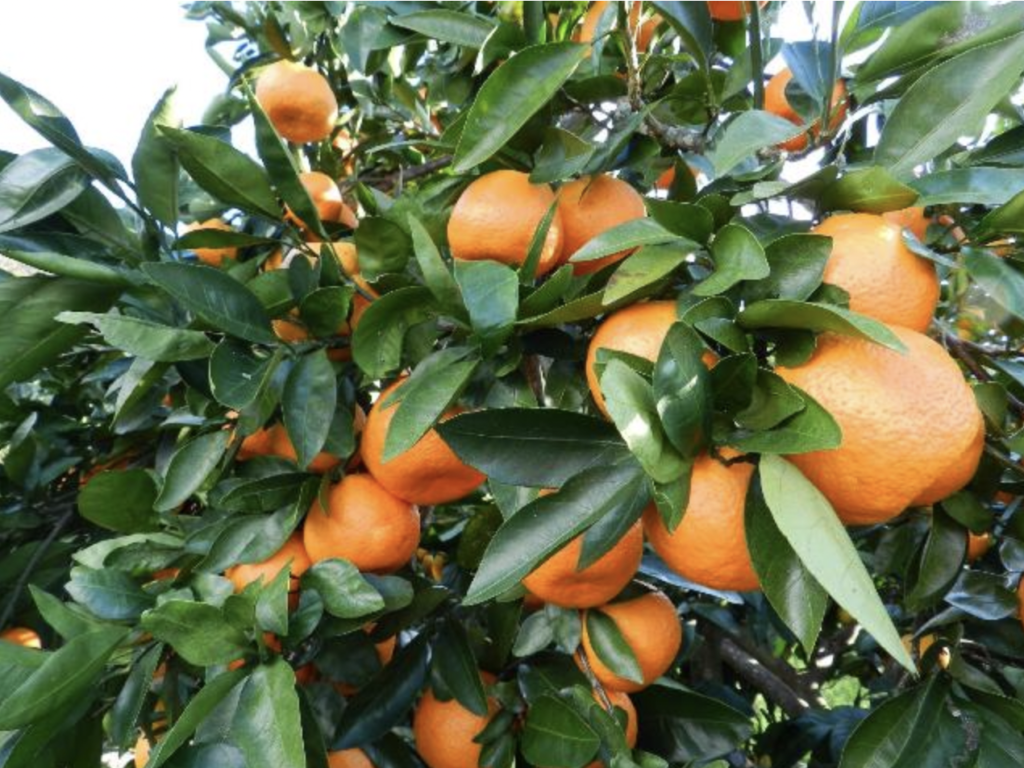 In April, the University of Florida Institute of Food and Agricultural Sciences hosted an orchard field day at the Plant Science Research and Education Unit in Citra. Muhammad Shahid, an assistant professor in horticulture at the North Florida Research and Education Center, presented an overview of Florida's cold-hardy citrus during the event.
PRODUCTION FACTORS
One production factor that growers should consider is the bearing season. The typical peak maturity for satsumas is between October and December. The fruit does not hold well once it has matured, so growers are encouraged to pick promptly. Satsumas store well in refrigerated conditions between 32 and 36 degrees.
Growers must also consider the fruit's chilling tolerance. The satsuma mandarin is the most cold-tolerant citrus species. Satsumas have been shown to survive temperatures between 14 and 18 degrees.
The fruit also has a low heat requirement, which causes earlier ripening than other oranges. This has presented challenges in some years as all the fruit matures and floods the market at the same time.
SATSUMA CHALLENGES
While satsumas carry a unique trait of cold tolerance, growers still face challenges when it comes to late freezes.
"The main challenge for cold-hardy citrus is the freeze and frost connection," Shahid said.
This past winter season, North Florida suffered a severe freeze that eliminated a huge percentage of citrus across the area.
"We lost 60% to 75% of citrus production," Shahid said, "This was the worst freeze we've had in the last 40 years."
There are a few different cold-protection methods that farmers can use to prevent such great loss. One of the most popular is using micro-sprinklers. The sprinklers help to prevent freeze damage by keeping water on the trees at all times.
Shahid said key challenges that the cold-hardy citrus industry faces includes a lack of research-based recommendations, pests and diseases and a lack of trained citrus agents.
NEXT STEPS
Shahid recommended a few key ideas to increase cold-hardy citrus production:
Diversification: By diversifying the citrus types being grown, growers can produce a higher yield. Some examples of cold-hardy citrus cultivars include Owari, Silverhill, Brown Select and Xie Shan. Read more about these cultivars here.
Research: Shahid encourages research funding throughout the state of Florida. It is through these opportunities that scientists can find new cultivars and develop new tolerances to stressors like freezes. Research also helps to provide new recommendations to produce the best crop.
Stress Tolerance: There are many things growers cannot control, including abiotic (nonliving) and biotic (living) stresses. Shahid encourages growers to use current research to their advantage. By using these resources, they will be better able to manage the crop and help reduce abiotic and biotic stresses.
Maegan Beatty is an AgNet Media intern.