Florida Agriculture Commissioner Nikki Fried joined key Florida Department of Agriculture and Consumer Services (FDACS) officials to host the first public hemp rulemaking workshop at Broward College in Pembroke Pines.
"The upcoming state hemp program marks a new industrial revolution — after 80 years of stalled progress, we can finally put hemp to work for farmers, entrepreneurs and consumers here in Florida," said Commissioner Fried. "Our department is working swiftly to ensure the program's rules will be inclusive for everyone who wants to be involved with Florida hemp. Today's public participation, questions and feedback are a critical part of making Florida a national leader in hemp."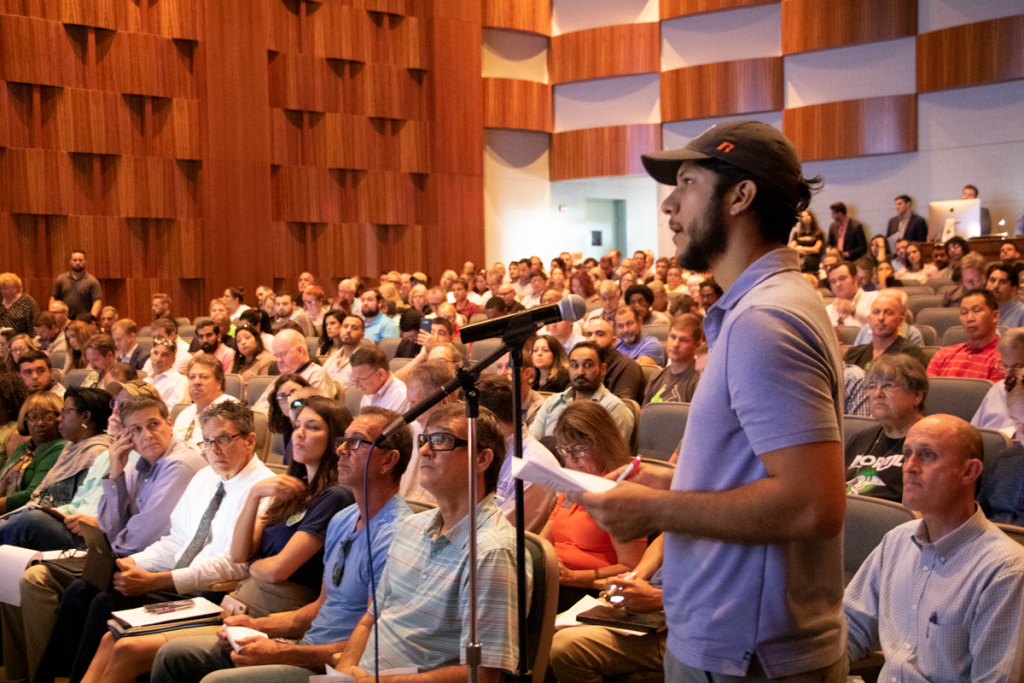 During the workshop, senior FDACS officials held a series of presentations on the newly-released draft rules for the state hemp program. FDACS will take public feedback into account while finalizing the proposed framework.
The workshop is the first in a series of three events taking place in South, Central and North Florida. Commissioner Fried will be present at all three events, including the Central Florida workshop in Tampa on Friday and the North Florida workshop in Tallahassee on Monday.
FDACS maintains a regularly-updated section on its website to provide information on cannabis and the new state hemp program. Floridians are encouraged to visit FreshFromFlorida.com/Cannabis for hemp and cannabis updates, or email Cannabis@FreshFromFlorida.com with any questions.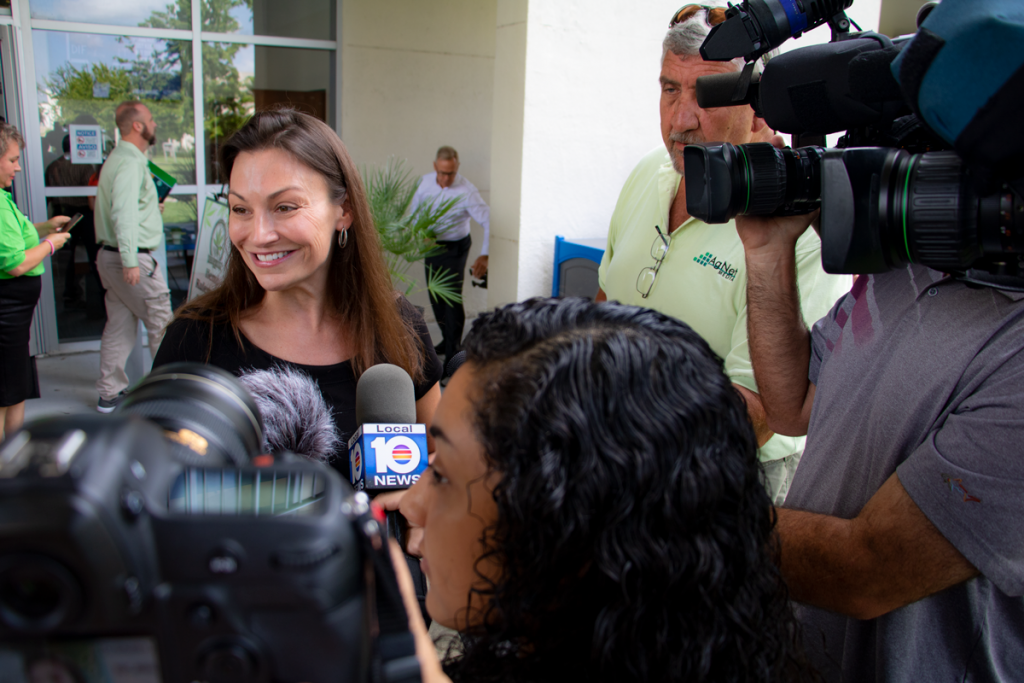 Source: Florida Department of Agriculture and Consumer Services
AgNet Media Founder and President Gary Cooper attended the first meeting and a brief press conference following the meeting. Fried addressed several questions during the media gaggle. She discussed the meeting, as well as the excitement she has seen from growers statewide regarding hemp as a possible new crop:
Fried also shared her thoughts on the probability of Gov. DeSantis signing recently passed hemp legislation into law:
Update: On June 25, Gov. DeSantis signed the hemp legislation.
Many states are waiting patiently for the U.S. Department of Agriculture (USDA) to reveal a process of accepting state plans for the creation of each state's industrial hemp industry. Fried says once the USDA plan is rolled out, Florida's state plan is ready to go:
This meeting was the first of three FDACS is holding throughout Florida. Fried is hoping that these meetings will bring the industry up to speed on the creation of Florida's newest possible cash crop.
Be sure to check back to VSCNews.com for more reports from this South Florida meeting.