By Clint Thompson
Temperatures are expected to increase dramatically for New Year's weekend across the Southeast. That's not an ideal scenario for Florida strawberry producers still recovering from sub-freezing temperatures last weekend.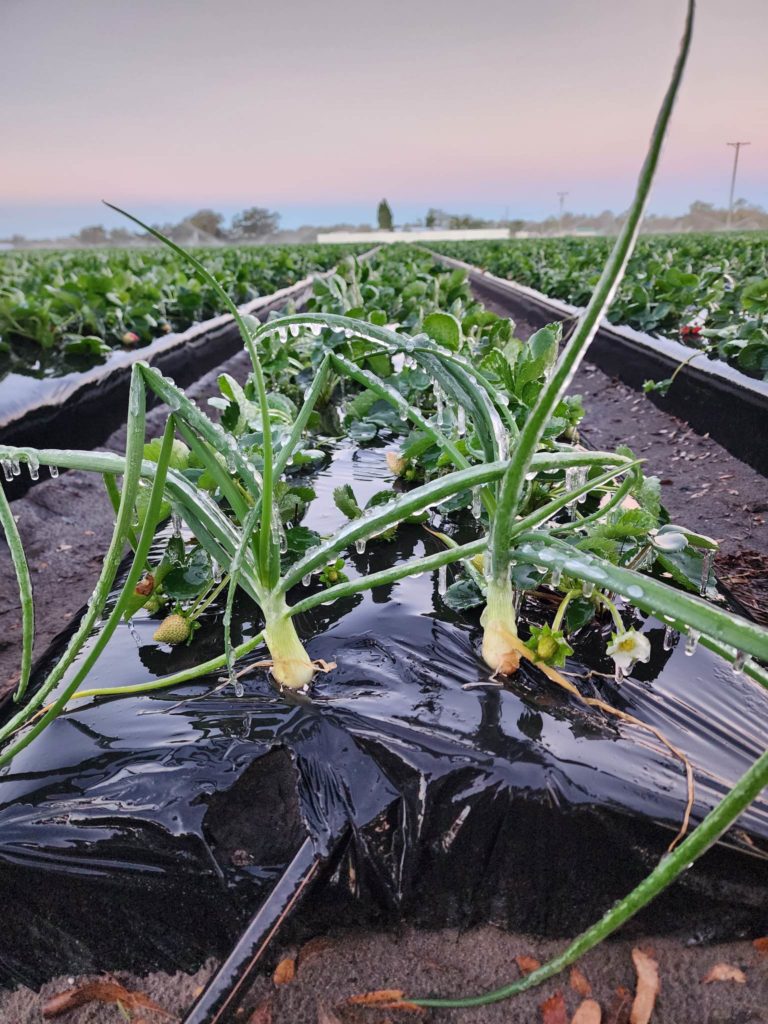 According to weather.com, temperatures are expected to reach the 80s in Plant City, Florida, on Saturday. Matt Parke, farm manager of Parkesdale Farms in Plant City, Florida, explains why this would not be good for farmers like himself.
"It looks like (this upcoming weekend) we're going to be back to 80-degree weather, upper 70s, somewhere in that area. Potentially, it could stack our fruit up," Parke said. "The plant will keep producing fruit, it just won't ripen when it's cold. When we get a hot spell, it just makes them all ripen together. Potentially, in 10 days from now, we could be sitting back on some volume," Parke said before Christmas. "If temperatures slowly ease up, then it'll be a steady growth. But if we go from cold to hot real fast, it'll be a fast progression of volume. That's not great.
"The plant is still making a berry grow, but it's not letting it ripen. That's why they get sweeter when it's colder, they're growing slower. But what happens when it turns hot all of a sudden, they're going to ripen real fast. It just stacks the fruit during the cold weather, then it goes hot and all of that stuff that's been stacked is going to turn red fast."