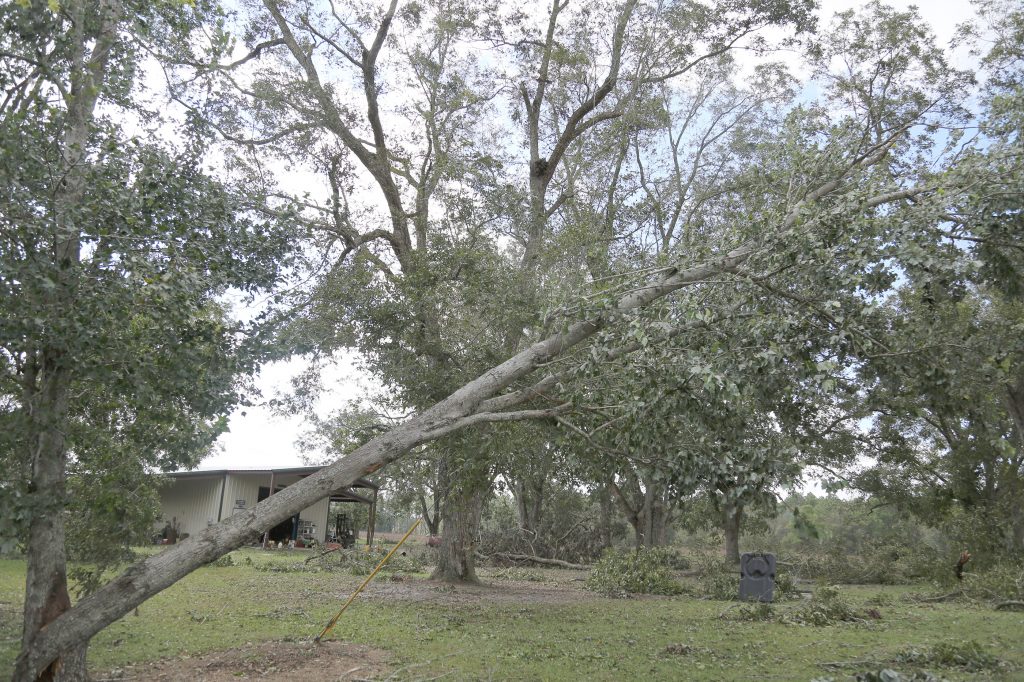 Georgia pecan farmers are once again vulnerable to a fall storm as Hurricane Sally slowly moves across the state this week. Its presence reminds growers of Hurricane Michael in 2018.
While Hurricane Sally is not expected to bring similar damage, it still is a subtle reminder of the impact a storm can have on the state's pecan crop, especially this close to harvest.
"Obviously, everybody gets nervous when you talk about a hurricane after what we saw a couple of years ago. In our forecast right now, we are seeing some 30 mph gusts in some of our pecan belt over in the west and even now in our area around Irwin, Ben Hill and Wilcox (counties) area," said Phil Croft, manager of the Hudson Pecan Company. "We will lose some limbs, but we shouldn't lose any trees. We're hoping that thing will calm down before it gets to us. We'll lose some limbs for sure, but hopefully, it won't cause any severe damage."
Hurricane Michael's Impact
According to the UGA CAES Newswire, Georgia's pecan industry suffered a $100 million loss plus $260 million in lost trees after Hurricane Michael moved through the Southeast in early October. Between 30% and 40% of the pecan trees were destroyed in Dougherty, Lee and Mitchell counties, where 30% of Georgia's pecan crop is produced.
After a disappointing 2019 season, Georgia producers are expecting a bumper crop this season, though there's still some uncertainty as to what the quantity will be.
"We're interested to see what our max crop in Georgia's going to be. We don't really know. People are saying there's a 100 million pound crop. I've heard 20 million pound crop; I've heard 80 million pounds," Croft said. "The reason you're seeing so much variance there is nobody knows the true impact that the hurricane had on us. We have a bumper crop this year, but what could Georgia produce? If we don't have a severe storm from now to harvest, we'll be able to tell what Georgia can produce now after the hurricane."