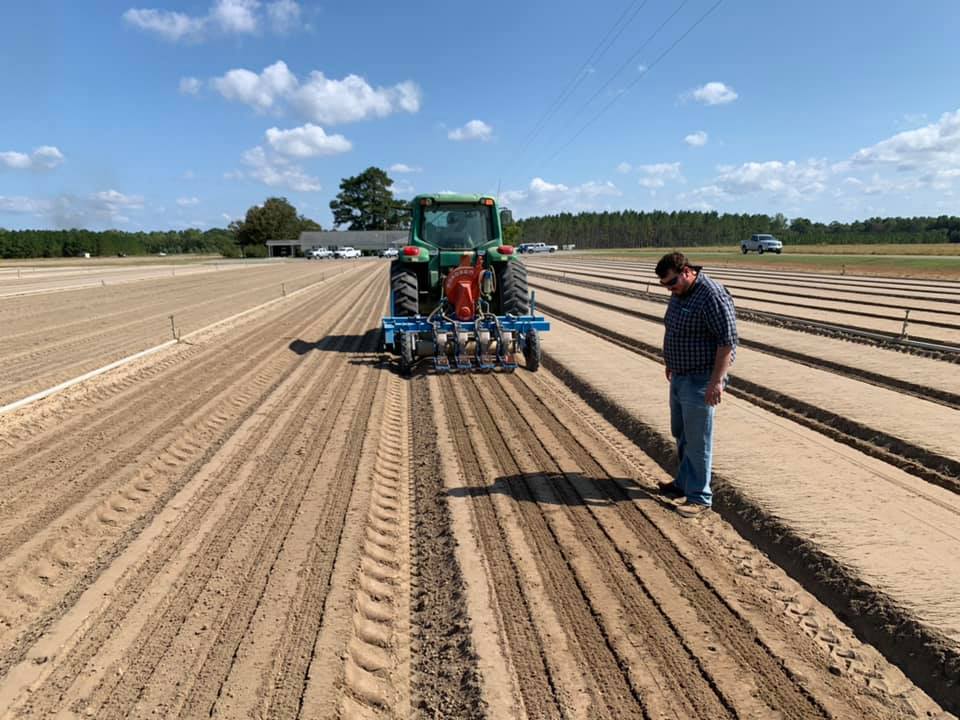 Georgia Vidalia onion growers will resume planting this year's crop following rainfall from Hurricane-turned-Tropical Storm Sally this week, says Chris Tyson, University of Georgia Extension Area Onion Agent at the Vidalia Onion & Vegetable Research Center in Lyons, Georgia.
Tyson said the heavy rains that pummeled the Southeast on Wednesday did not impact his area as much in southeast Georgia. This should allow growers to resume planting next week.
"I'm going to plant my seedbeds next week. We had some people that planted some last week and this week, but I think a lot of farmers put the brakes on it this week because of this storm, just trying to see what it's going to do," Tyson said. "Looks like it's going to clear out after this next day or two and then we'll get back at it."
Rain Totals
Tyson's research farm is located between the Toombs County and Tattnall County line. According to the UGA Weather Automated Network, Vidalia, Georgia, which is located next to Lyons in Toombs County, received only 0.23 inches of rain on Wednesday; compared to 5.30 inches in Cordele, 2.55 inches in Tifton and 3.39 inches in Vienna. That lack of excessive moisture should allow plantings to resume.
"As long as it dries off a little bit and we don't get much more rain, we're going to plant our seedbeds for our research trials next week. I know the growers will get going back again too with their planting as well, as long as it's not too wet," Tyson said.
"We don't want it to be too wet. We don't want any extreme conditions, especially plants that are just coming up. Those seedlings are sensitive to rough winds or flooding or stuff like that. It always makes us nervous this time of year with these storms. The wind in itself, wind and sand blasting and blowing hard driving rain can be bad; not to mention flooding and washing out in places."
Vidalia onion acreage the past two years has hovered around 9,300 acres, which is down from what it had been for several years prior. Tyson said this year's acres could fluctuate some either way but doesn't anticipate any huge changes in acreage.
Seedbeds will be planted in September through the first of October.