By Clint Thompson
Another year of the Citrus and Specialty Crop Expo meant another opportunity for Crop Vitality, Tessenderlo Kerley to show its support to both industries.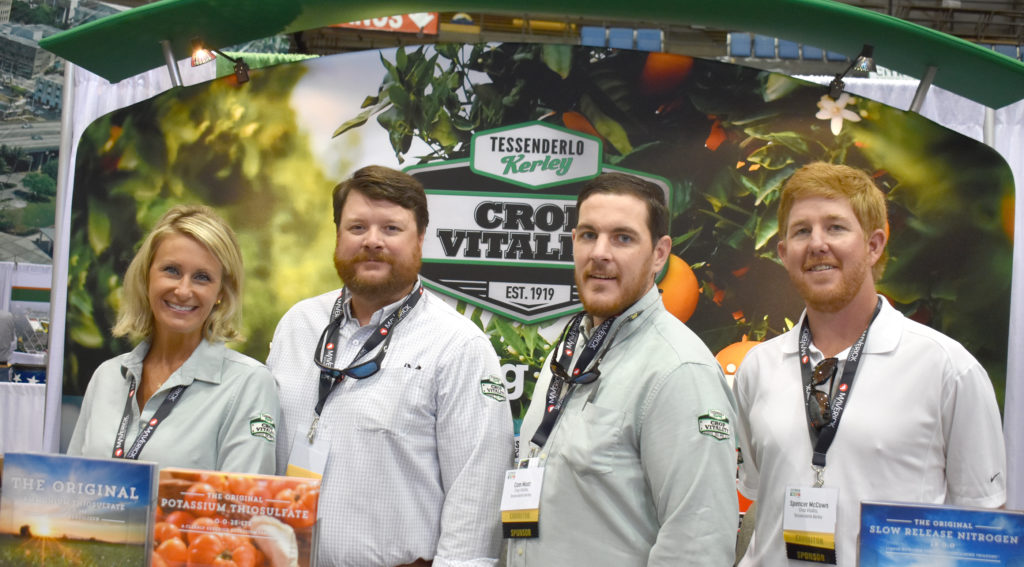 Zack Ogles, manager of agronomony, highlighted the importance of his company continuing to support the two-day event every year, which concludes on Thursday.
"Florida agriculture is really a big piece of our business. Our product line complements a lot of the crops that are grown down here very well," Ogles said. "For the citrus industry, we've got a number of products. Thio-Sul® and KTS are both very popular with citrus growers, especially those that are trying to acidify their soils to help with symptoms of citrus greening.
"As far as the vegetable and specialty markets our N-Sure and other products are really good in those. We like to support the industry."
Crop Vitality, Tessenderlo Kerley was an exhibitor and jumbotron sponsor of this year's show.
"The jumbotron sponsorship has been one of our key features here at the show. It gives us a good opportunity to get our name out to a broader audience," Ogles said. "For those that may not realize we're there because it's a relatively large event. It gives us chance to show some of the testimonial videos that we've created with some of the growers and producers around the area."
AgNet Media owns and operates the Citrus and Specialty Crop Expo, which was first held in 1992. The event is held at the Lee Civic Center in Fort Myers, Florida every year. Close to 1,000 attendees and nearly 200 exhibitors were at the event this year.
"This is one of our favorite events each year. It gives us a really good opportunity to network and meet with some of our growers, our customers, and also the education that's offered here is really good. We have the opportunity to sit through some classes focused toward citrus as well as different specialty crops," Ogles said. "It's a really good opportunity for myself and the rest of the team to pick up on the latest educational findings through the university."
Industry leaders mark their calendars for next year's event, scheduled for Aug. 16-17, 2023.