By Clint Thompson
Georgia Vidalia onion producers dodged Hurricane Idalia went it passed through the Southeast on Aug. 30. That, so far, has turned out to be the area's only threat of a tropical system this fall.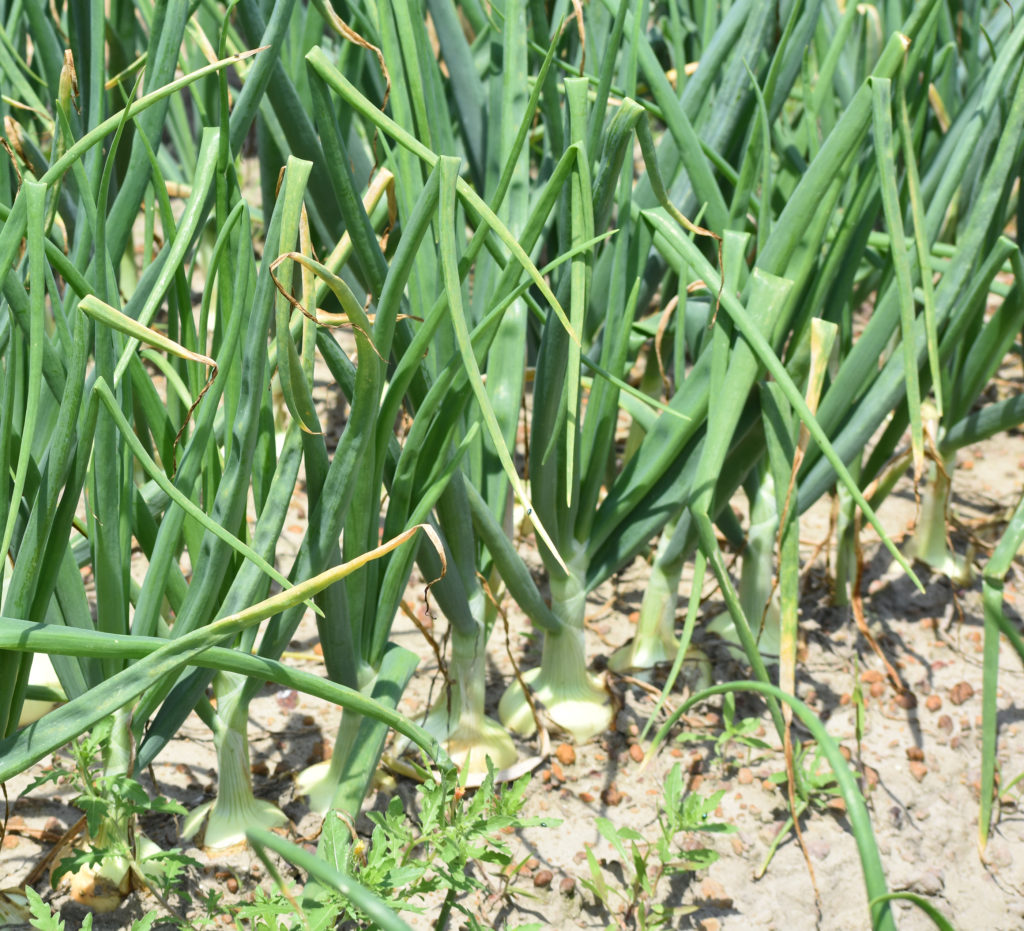 It has been a positive development for growers who are on the verge of transplanting this year's crop, says Chris Tyson, University of Georgia (UGA) Extension area onion agent.
"That timeframe when we're growing seedbeds, September and October, there's always a tropical storm or hurricane or multiple ones that occur. That's a real threat for us," Tyson said. "It's just not a good thing when you could get damaging winds or way too much rain. We've missed that this year, and it's been good.
"I know it's probably not over yet. Hurricane season is not over yet. We've missed it so far."
Tyson said his growers' plants "look good." Much of that can be attributed to the lack of a major storm wreaking havoc on the seedbeds. Producers have also dodged excess rain events this fall as well.
"The dry weather is fine for us. All of our seedbeds are under irrigation. When we can control (the moisture), a lot of times, we put on what we want. A lot of times, that's a better situation than where we can't control it at all and get too much," Tyson said. "Everybody's seedbeds, for the most part, look good. They look like they're in good shape. We'll be starting about that usual time, about the first of November. Everything's on track for that right now."