By Maegan Beatty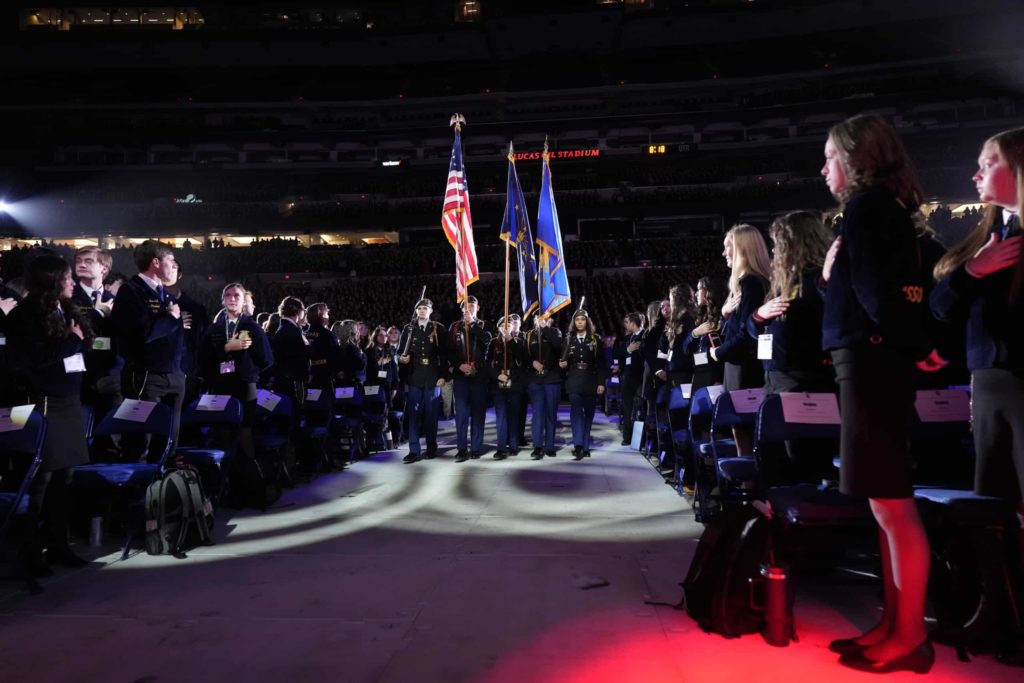 Every year, the National Future Farmers of America (FFA) Convention and Expo brings in thousands of FFA members to Indianapolis, Indiana, and creates a "sea of blue" throughout the city. This year, the 96th National FFA Convention and Expo was held in the Indiana Convention Center and the Lucas Oil Stadium. Students from across the nation gathered to compete in competitions, receive recognition for their success and to experience seven general sessions. The convention concluded with the election and announcement of the 2023-24 National FFA Officer Team.
CONVENTION EVENTS
Throughout the weeklong convention, state champions from all over the United States have the opportunity to compete in their respective competitions. These include agricultural proficiencies, agriscience fair, career and leadership development events and much more.
Kindall and Madison Johnson are Florida FFA members who competed in the Agricultural Communications career development event. In April, their team won the state contest and moved on to compete in the national contest. While both sisters have been to the convention in the past, the effects of attending have not wavered.
"The National FFA Convention has always been an awe-inspiring experience for me," Kindall said. "The sight of so many students invested in agriculture continually gives me hope for the future of the industry."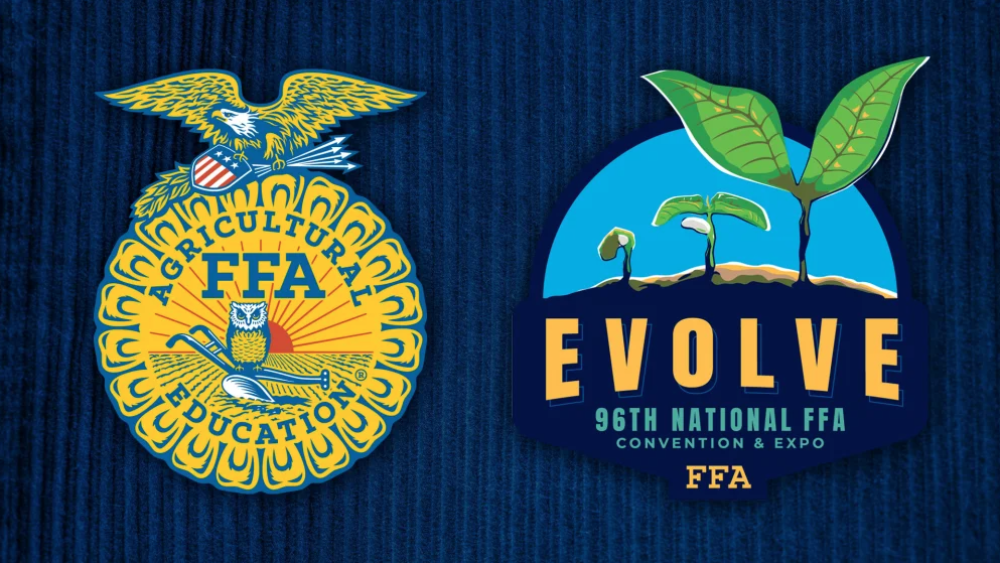 Kindall's sister shares similar views on this year's convention.
"My experiences at each National Convention are always inspiring and are a testament to the hard work this organization invests in its members," Madison said.
In addition to the awards and recognition part of the convention, general sessions normally include some kind of entertainment. This includes performances from the National FFA Choir and Band as well as FFA Talent members. Students and teachers also have access to specific workshops that take place throughout the week.
Outside of FFA specific activities, the National FFA Convention hosts a concert and rodeo each year. This year's performers were Lainey Wilson and Dillon Carmichael. The "World's Toughest Rodeo" was held at the Indiana Fair Grounds and had three sold out shows.
2023-24 NATIONAL OFFICER TEAM
At the end of the 7th General Session, the new national officer team was announced. This new team includes:
Amara Jackson (Michigan) – President
Grant Norfleet (Missouri) – Secretary
Carter Howell (Florida) – Southern Region Vice President
Kanyon Huntington (Iowa) – Central Region Vice President
Morgan Anderson (Ohio) – Eastern Region Vice President
Emily Gossett (New Mexico) – Western Region Vice President
Maegan Beatty is an Agent Media Intern and an FFA member.