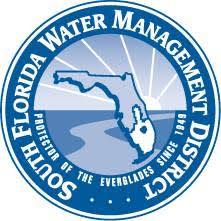 A native of the Pacific Northwest and now a resident of St. Lucie County, Nyla Pipes began working in 2013 with those concerned about growing water-quality and related environmental issues in Florida. She's been a driving force and is now executive director of the non-profit One Florida Foundation. Pipes gave an exclusive interview following the February meeting of the South Florida Water Management District (SFWMD) governing board.
That was the historic last meeting of the previous SFWMD governing board, where exiting board members spoke their minds bluntly, after Governor Ron DeSantis pressured all their resignations in favor of replacing them with a new panel of his own choosing. The next SFWMD governing board meeting is scheduled for this Thursday, March 14. It will be the first time there is no agriculture representation on the governing board.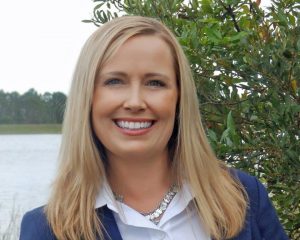 In her first brief comments linked below, hear Pipes discuss how One Florida Foundation got started, and what she feels makes it different than some of the more highly vocal 'environmental' groups so often in the news. She offers unique insight into past experiences that she says molded her perspective about working for the environment in situations like this involving many diverse interests:
Until recently, Pipes served the SFWMD for several years as a member of what was first known as its Water Resources Advisory Committee, which later became the Water Resources Analysis Coalition (WRAC) with a more direct public information component.
Each SFWMD governing board member appointed some members to WRAC, and the group was also chaired by a governing board member. As a result, WRAC involved more than two dozen individuals from a wide range of talents and regional water stakeholder interests. WRAC members represented municipalities, construction, development, environmental groups, outdoorsmen, sportsmen and other groups, and of course, agriculture.
WRAC met monthly, a week in advance of the governing board. In the WRAC meetings, deep presentations, updates and public input took place, along with focused analysis and group discussion toward seeking consensus and further knowledge among all.
As Pipes explains in these next comments, she felt WRAC meetings provided a valuable opportunity for factual exchange and learning, and for public access to the facts of the issues and the science involved. In these comments, the One Florida Foundation spokesperson discusses her experience as a WRAC member and shares concerns about the present situation at SFWMD:
As Pipes just explained, the future of the WRAC concept at SFWMD is presently not clear. WRAC's dismantling was an added consequence of the governor's recent actions to replace the entire SFWMD governing board.
Considering the enormous amount of time collectively invested by WRAC members volunteering for their communities, I asked Pipes what she was feeling now that the entire WRAC group and SFWMD governing board have all been abruptly relieved of their duties:
As Pipes explains in her comments above, she came into the South Florida water debate as a resident and a concerned environmentalist. She has no background in agriculture but was well-versed and well-studied on the water-quality issues as they were negatively impacting her local area in St. Lucie County. Her objective was to seek and learn the facts, and to engage the rest of the community and related stakeholders in discussion.
Asked if she made any surprising discoveries in her extensive fact-finding mission and invested time as a member of WRAC, she gave some pointed examples about agriculture in South Florida and development further north in Central Florida. She also discussed hydrology, geology, increased runoff from expanding urban development, and water flow facts that she says are all too often misreported or misrepresented to the public:
Pipes further explains an important point that many people don't understand when it comes to how Florida is uniquely situated with its water supply underground, and how it relates directly to the water flow on top of the ground. From her straightforward and informed environmentalist view, she articulates clearly in her next comment about how previous mistakes are coming back to haunt the state, and millions of the residents moving in are unknowingly becoming a part of the developing problem:
Considering the abrupt replacement of the entire SFWMD governing board and shutdown of WRAC, coupled with the mission of her organization to open the conversation to involve all stakeholders in the state's water issues toward finding a solution that can be shared by all, we asked Pipes for her closing comments as she considers where things might go from here. She offered several suggestions:
FOOTNOTE: 'One Florida Foundation' Executive Director Nyla Pipes remains engaged with social media circles as one of her many efforts to engage anyone, including sometimes others in the environmental community, when she recognizes misinformation or other agendas being promoted that are self-serving to organizations over the cause they claim to represent. This recent Facebook post is a good example, in response to an article about some research being funded about some of the proposals of the "Everglades Foundation" :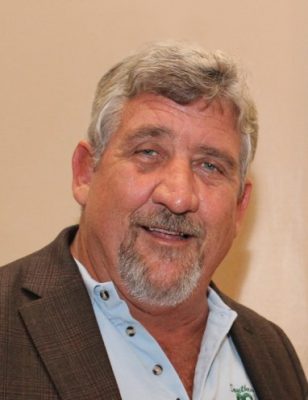 Gary Cooper is the founder and president of AgNet Media, Inc., based in Gainesville, Florida.