Bacterial spot disease is on the rise in plantings in southern Florida, according to the South Florida Pest and Disease Hotline.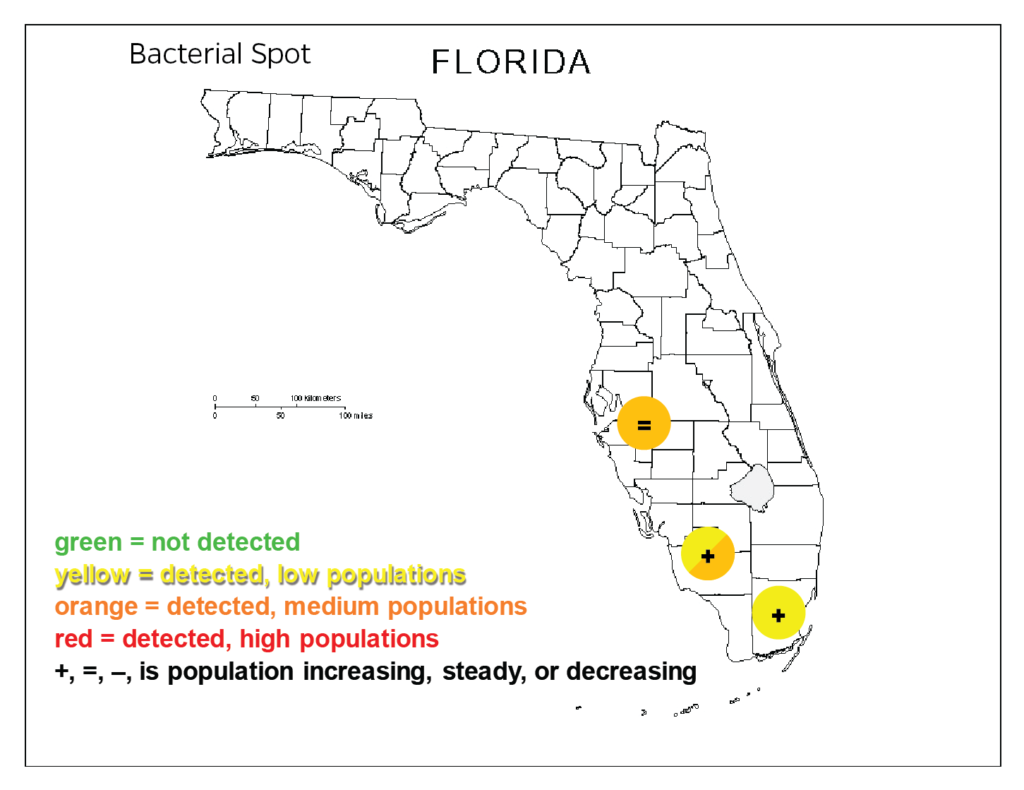 Moderate levels of bacterial spot were reported in older plantings in central Florida. There have also been increases in bacterial spot, mostly on tomato crops, but also on susceptible pepper varieties in southwest Florida. Overall levels are normal or slightly below normal for this time of the season. Bacterial spot is becoming apparent in cabbage and other leafy greens.
The disease is also increasing in tomatoes in Homestead, Florida.
According to the University of Florida Institute of Food and Agricultural Sciences, bacterial spot is one of the most serious diseases of tomato and pepper in Florida. It can spread quickly during warm periods with wind-driven rain.
Fruit symptoms can reduce marketability. Other symptoms appear as small, water-soaked, greasy spots on infected leaflets. Distinct spots with or without yellowing can occur on tomatoes.
Exclusion is the best way to manage bacterial spot on tomatoes. Sanitation is key. Pepper and tomato volunteers and solanaceous weeds should be destroyed between crops. Purchase only certified disease-free transplants and seed.