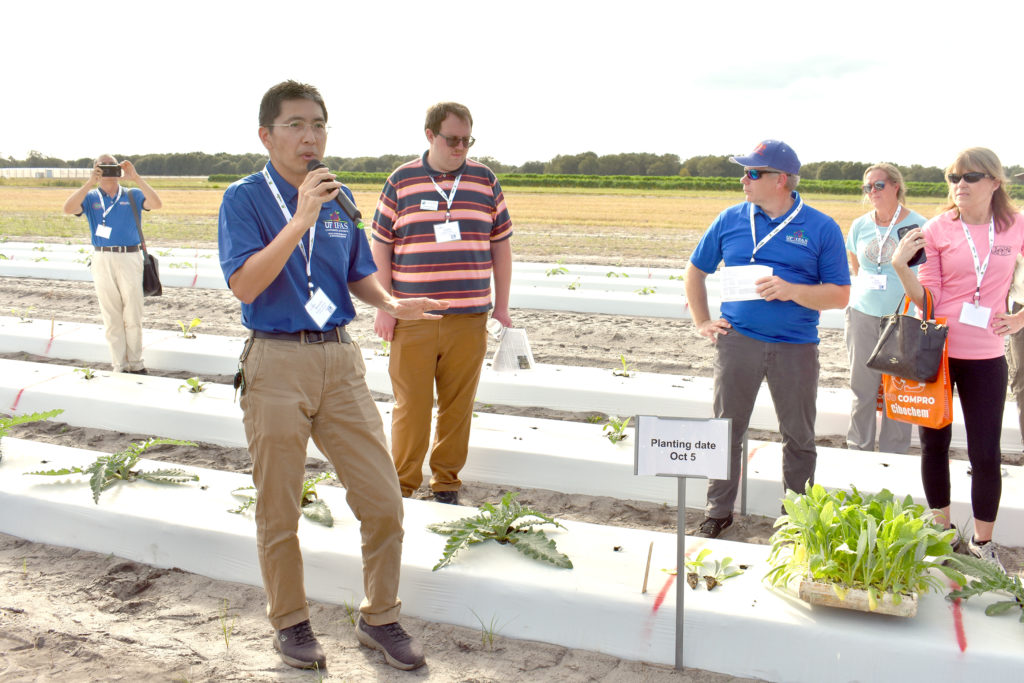 By Clint Thompson
Artichoke production can be accomplished in Florida. The only concern Shinsuke Agehara has is capitalizing on a harvest window that is not very long.
He discussed the current outlook concerning artichokes during the recent Florida Ag Expo event at the University of Florida Institute of Food and Agricultural Sciences (UF/IFAS) Gulf Coast Research and Education Center in Wimauma, Florida.
"The only limiting factor is the harvest window is relatively short. We can harvest from January through April. We only have a four-month window," said Agehara, UF/IFAS associate professor of horticulture. "I don't know if the window is big enough for growers. They have to find buyers and buyers like to have supply year-round like California.
"If growers can find buyers who want to buy artichoke in that small window of time, I'm not finding many limiting factors."
The short harvest timeframe is mostly attributed to the state's warm climate. Florida producers have to wait until October to plant because of the lingering heat. The optimum planting window in Florida is between Oct. 1 and Nov. 15.
Good quality artichokes require cool weather when they are developing buds. Any buds that are produced after April are at risk because the temperature will be too high, and quality will suffer.
One positive for potential growers is that they can capitalize with 6 to 8 harvests.