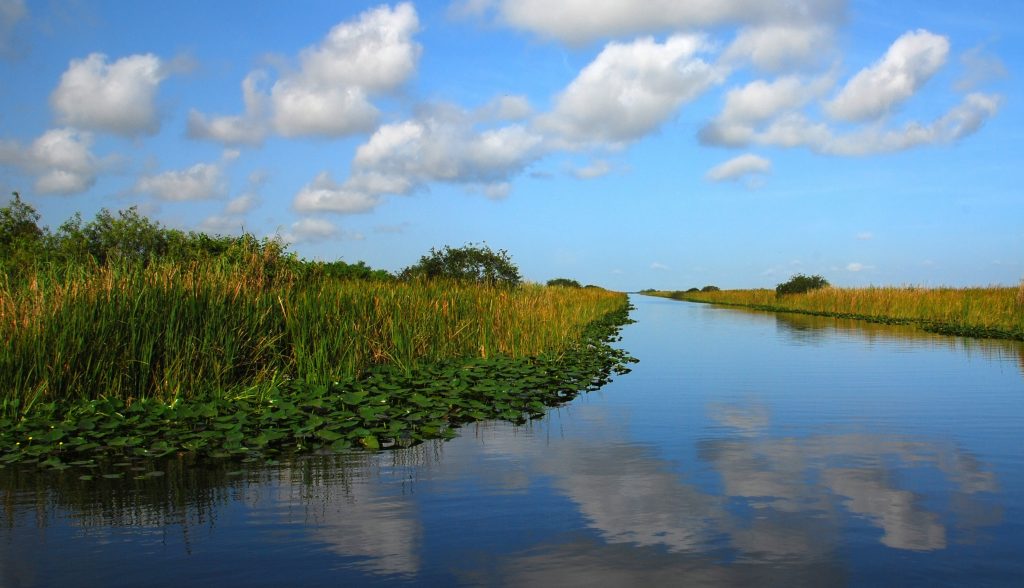 By Ashley Robinson
Water is an issue that touches every Florida resident and community. How much we have, its quality and how we use it are concerns that are rising to the forefront of legislature and public policy.
Scientists, industry representatives and public policymakers came together to focus on critical issues facing the future of Florida's water at the 7th annual University of Florida (UF) Water Institute Symposium. The two-day event, hosted by the UF Water Institute in partnership with Duke Energy, took place Feb. 25–26 at the J. Wayne Reitz Union at the UF campus in Gainesville. The event aimed to tackle water issues such as quantity, quality and conservation.
EVENT HIGHLIGHTS
Over the course of the two-day event, attendees had the opportunity to learn from over 250 oral, panel and poster presentations, which highlighted innovative science, technology, cultural, policy, and management solutions to pressing water issues.
Topics such as harmful algae blooms; the sources, impacts and management of contaminants; the scarcity, allocation and use of water; and the impacts of and resilience to climate change, extreme environmental events and the rising sea level were addressed.
AG ISSUES DISCUSSED
The symposium hosted several sessions that targeted agricultural issues specifically. These included water and climate challenges for agricultural production systems as well as promoting the adoption of best management practices.
Charles Barrett, UF regional specialized agent for water resources in Northeast Florida, presented his research on soil moisture sensor technology. According to Barrett, the technology allows growers to manage the water needs of their crop in the most efficient way, enabling them to avoid over-irrigation and loss of plant nutrients to leaching.
In addition, Davie Kadyampakeni, an assistant professor of soil and water science at UF who served as a moderator and speaker at the event, touched on the importance of stakeholder involvement in water issues.
"There's a lot of information being provided to growers, and the results of our efforts are only as good as the participation we get from our stakeholders," Kadyampakeni says. Stay tuned for additional reports from the UF Water Institute Symposium.