Bacterial spot disease continues to be active on tomato and susceptible pepper varieties across Southwest Florida, according to the South Florida Pest and Disease Hotline. However, overall disease pressure has declined with the recent dry weather in the southern part of the state.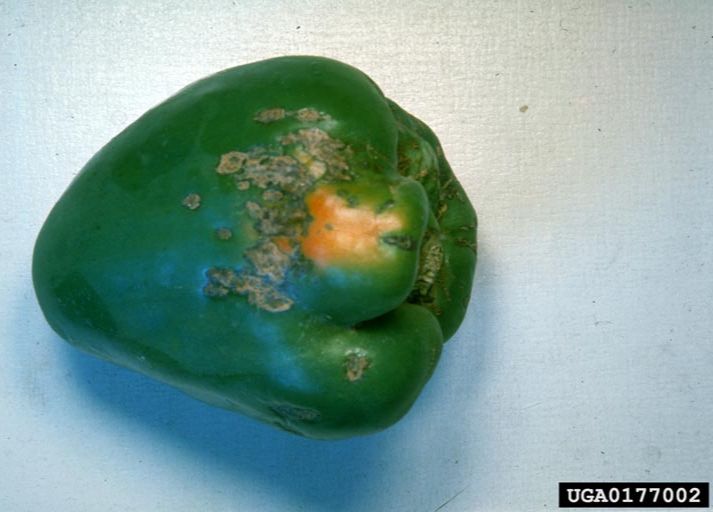 The disease continues to be widespread in fields in Homestead, Florida and is starting to become prevalent in younger plantings.
It is one of the most serious diseases of tomato and pepper in Florida, because of its ability to spread rapidly during warm periods with wind-driven rains. Any fruit symptom can reduce marketability.
Symptoms include small, water-soaked, greasy spots on the infected leaflets. Distinct spots with or without yellowing can occur on tomatoes.
Successful management depends on an integrated approach. Exclusion is the best management tactic. Sanitation is important. Volunteer plants and solanaceous weeds should be destroyed between cropping systems. Growers should also purchase only certified disease-free transplants and seed.
Because water helps spreads the bacteria, workers and equipment should be kept out of the fields when the fields are wet. Bacterial spot will spread under wet conditions.
Growers should also apply sprays before and during rainy periods.
Tradition bactericides consisting of copper and maneb or mancozeb are also recommended.
Click here for additional information on bacterial spot disease.