University of Florida/IFAS
As laborers return to the fields this fall in Florida, both unauthorized workers and those authorized to plant and pick crops through a guest worker visa are vulnerable to the coronavirus. In fact, an estimated 75% of Florida crop workers have at least one underlying health issue that puts them at risk of developing COVID-19 complications, new UF/IFAS research shows.
However, sources of risk for these two groups are different, according to the study.
That is largely because domestic unauthorized workers are significantly older than H-2A workers, which increases their risk of developing COVID-19 complications, said Gulcan Onel, a UF/IFAS assistant professor of food and resource economics.
Most of the members of both legal groups of workers do not speak English and have less than a high school education, Onel said.
"These findings highlight the need for accessible and culturally-minded outreach efforts to educate workers about preventive measures for COVID-19," she said.
One example of UF/IFAS outreach is based at the Southwest Florida Research and Education Center in Immokalee. Faculty and experts there are hosting a series of workshops in September and October to help train farm supervisors to keep their employees as safe as possible from COVID.
For her study, Onel used three different sources of data, including a citrus harvester's survey her team conducted in several Florida counties. Onel also synthesized existing health and employment data from federal sources. She then compared the demographic differences of H-2A workers with those of unauthorized agricultural workers to draw conclusions about COVID-19 risks among these farm workers.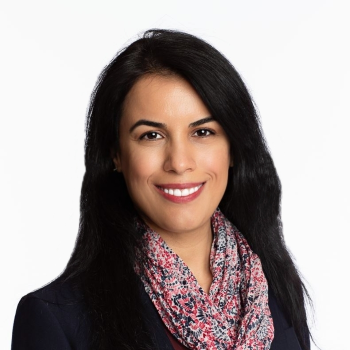 The federal H-2A guest workers program provides legal, temporary nonimmigrant visa classification to foreign-born workers, where able, willing and qualified U.S. workers are not available. That work typically lasts no longer than one year.
Unauthorized workers are foreign-born workers who lack proper, legal documentation to work in the United States. Data show that unauthorized domestic workers, on average, have been in the United States for more than a decade.
In addition to legal status groups, workers' susceptibility to the virus varies by location across Florida counties, the study shows.
Onel and her colleagues saw a high correlation between counties with the most COVID-19 cases and counties with the most agricultural workers. Among counties with the highest crop worker populations, Miami-Dade, Palm Beach and Hillsborough counties had the most COVID-19 cases. They were followed by Broward, Collier, Lee, Manatee and Polk counties.
Among other findings:
H-2A workers live in employer-provided and controlled housing, which may make it easier to take measures to help mitigate COVID-19 for them, compared to domestic workers. On the other hand, H-2A workers spend more time traveling to their work sites than domestic workers, which may make transportation a higher risk factor for this group of workers.
Preventing or mitigating COVID-19 among unauthorized workers gets more complicated by today's immigration environment. Contact tracing and encouraging workers to seek testing and/or care may be difficult because unauthorized domestic crop workers fear they will be deported. Ensuring privacy of workers and their contacts will be vital for effective mitigation strategies.
H-2A workers send more of their earnings back home compared to domestic unauthorized workers; therefore, H-2A workers likely have stronger ties with family in their countries of origin, the survey found.
"This is important with the recent spikes in COVID-19 cases in Mexico and South America; higher remittances (back home) indicate that H-2A workers — who are mostly married and have minor-aged children – likely have stronger ties to their country of origin," Onel said. "They might be more reluctant to return to U.S. farms amid the COVID-19 pandemic. On the other hand, existing workers in the fields may continue working, even when they are sick, to keep up with their support for family back home. Piece-rate payment schemes may further encourage risk-taking behavior among workers, posing a challenge for containing outbreaks."
While the study's findings provide insights into COVID-19 risks for Florida crop workers, predicting when and a COVID-19 outbreak will occur is difficult and no trivial matter, Onel said.
"This type of prediction requires tracking of data over time," Onel said. "The county-level maps in our article — which layer farm worker populations and COVID-19 cases — can easily be updated periodically for more up-to-date information on higher-risk agricultural counties."