By Clint Thompson
Early budbreak for pecan trees in the Southeast could be a devastating development for producers.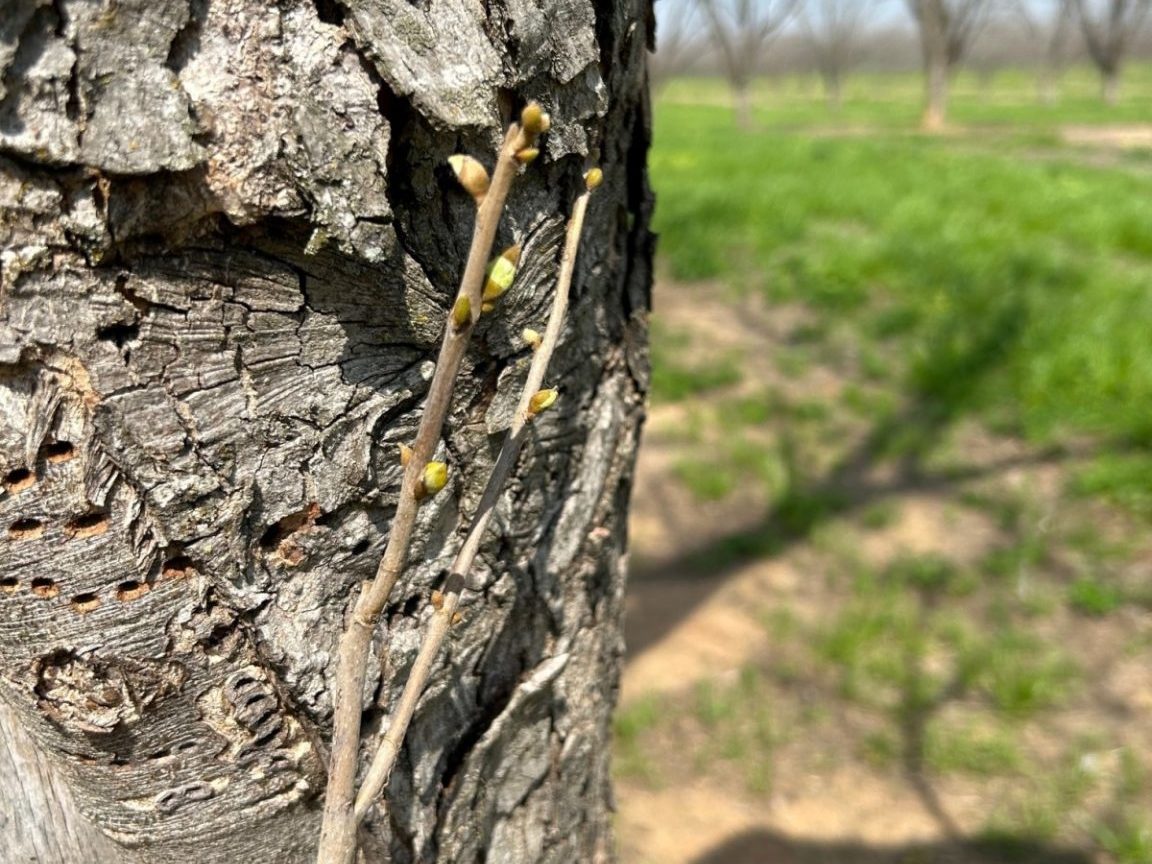 Lenny Wells, University of Georgia (UGA) Extension pecan specialist, highlighted the concerns growers have with buds breaking 2 to 3 weeks earlier than last year.
"It could be good or bad, it just depends on what our weather does between now and over the next month, basically," Wells said. "If we have a late freeze, it could be really damaging. If the new, tender growth comes out in abundance and you get a late freeze after that, it'll basically take off the crop for that year. If it gets far enough along and new flowers are out and freeze burns them off, then it really could do some damage."
According to the UGA Extension Blog, Wells said the Elliot variety is one of the earliest cultivars to break bud and these were appearing on some of the suckers growing out from the trunk. This was seen in late February this year compared to March 11 last season.
If history is any indication, a late-season freeze event is likely for the southeastern region. This is especially true this year with Easter falling on April 9. Cold snaps have been historically associated with when Easter takes place.
"I don't have any scientific explanation for it, because the day of Easter changes every year, but it always seems to work out that we have a cold snap right around Easter," Wells said.
But if the weather stays warm like it did most of February, that could be good news for producers.
"If we don't have any freezing conditions, and when I say freezing I'm saying 28 degrees Fahrenheit or below for an extended period of time, if we don't have those conditions and we make it through and it stays warm, then our crop could potentially be way ahead of normal," Wells said.