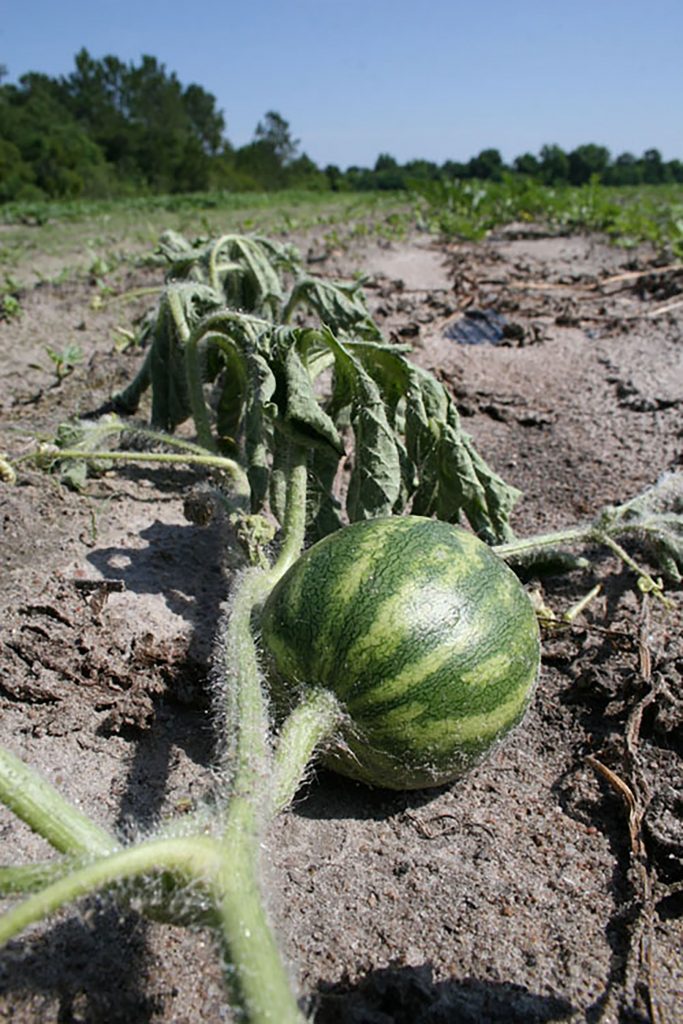 By Clint Thompson
The key to eliminating fusarium wilt disease's impact on watermelons in the Southeast is developing disease-resistance cultivars, says Nick Dufault, University of Florida/IFAS plant pathologist.
"Where we stand is we're trying to work with breeders and get new lines of resistance out there," Dufault said. "We're gaining a new understanding of the pathogen. I think we made quite a leap this last year. We do have, not only the Molecular Diagnostic Lab in Georgia, but here, we're making new tools to help us understand that pathogen.
"We need to find ways to get resistance out there and then better understand how the pathogen grows in these different environments."
What is Fusarium Wilt?
Fusarium wilt disease was a major problem for North Florida and South Georgia producers this past season. Fusarium wilt symptoms can appear at any point in the production season. If it occurs at the seedling stage, the plants won't make it to vines. Plants infected with the pathogen will die if there is a severe infection. The plant can still produce fruit if the infection is weak. But when it begins using the energy necessary for the fruit to grow, the plant will likely decline and slowly die.
"We saw it more than we had anticipated. It continues to rear its head, after you get a year where you think it's okay," Dufault said. "Fusarium wilt has definitely been a problem. I think it even moved into Georgia. It was a big problem here in Florida here this year."
Producers apply Proline to protect their crops against fusarium wilt right after transplanting. There are other management tactics that include implementing a good rotation, select a good planting date and don't grow just one cultivar.
"Not much has changed in the past couple of years. We've worked with industry and we're talking with them. Bhabesh Dutta in Tifton has done a great job showing how a few fungicide products work, especially in those bed systems that they have in Georgia," Dufault said. "We're trying to figure out ways to do some of that work here. The fungicides can manage it, it's just they're not consistent. That's been our biggest issue."