By Clint Thompson
Georgia pecan growers must realize this year's crop might not be all it was cracked up to be heading into the season.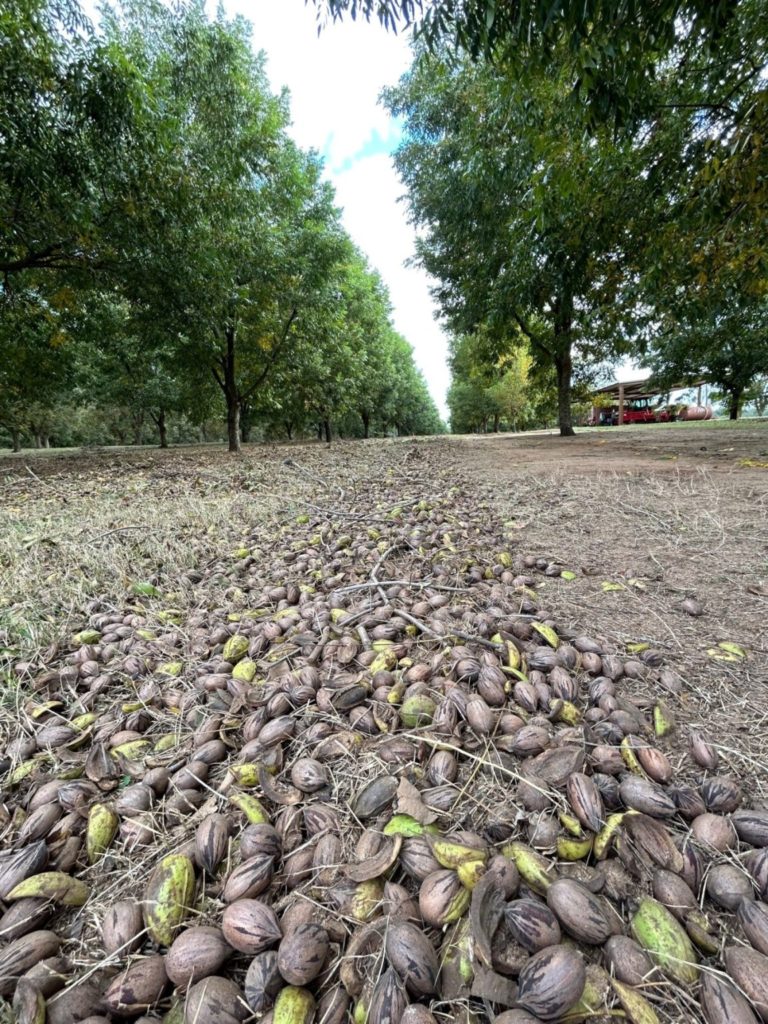 Even after Hurricane Idalia impacted acreage in Southeast Georgia, growers were hopeful to still produce a bountiful harvest this season. Most believed the crop was later than expected, but that is not the case this year, believes Lenny Wells, University of Georgia Extension pecan specialist.
"I keep hearing talk that the crop is late. I don't know that it's necessarily late, I just think that the volume is not out there like some had expected," Wells said. "It's making it seem like, 'Where are the nuts?'"
Wells commented in the UGA Extension Pecan Blog that the state's yields are off about one-third of what was expected from many growers. He attributed part of the problem to a high percentage of green shucks failing to open on early varieties like Pawnee and Creek.
Wells also believes the late spring freeze event in March impacted early budbreak on some varieties.
"There was damage in many orchards in portions of trees that were furthest along," Wells wrote. "It is possible this led to a higher degree of self-pollination than usual."
Self-pollination allows nuts to reach maturity, but they "are usually inferior, with a high percentage of wafers and pops. This appears to be the scenario this year."
While there is considerably less volume, it is not reflected in the current market prices. They remain staggeringly low, though the re-emergence of a popular export destination is a positive development.
"We're hearing that China is in the market and buying a considerable amount. It has a strong interest in the crop. I think that's really helping keep the price up to where it is," Wells said. "Hopefully that'll continue, and we won't see the price be falling out of the bottom anytime soon."