By Clint Thompson
Strawberry planting season is still a couple of months away for Florida producers. One factor that is already on the mind of grower Dusty Grooms is the impact that two insect pests had in 2021 – chilli thrips and spider mites.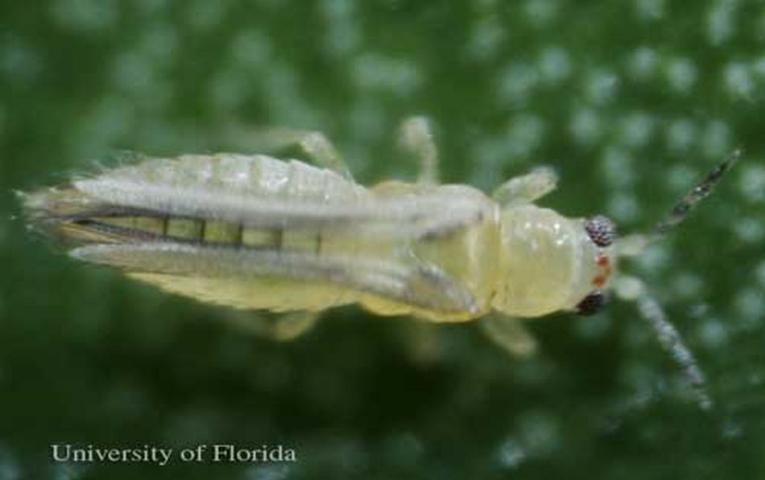 The strawberry producer with Fancy Farms in Plant City, Florida, discussed the issue that plagued his and other producers' crops last year.
"We had some spider mite issues in some certain nurseries. Then we also had some chilli thrips that were in some blocks. We're going to get a better program together this year," Grooms said. "It was very difficult, and that was for everybody, not just our farm. Lots of people had issues with them. Coming right out of the gate, that's going to be on everybody's minds are these chili thrips and spider mites."
Grooms said last spring that chilli thrips "ate his crop up from day one." He had to quit a few blocks earlier than normal that were out on some of the perimeters of the farm. They also sprayed persistently for spider mites and even released predatory mites twice. There were some blocks that they could not manage.
"We'll be very vigilant early on checking harder for them and trying to watch that threshold a little bit better," Grooms said.
Scouting is also key to help producers like Grooms reduce unnecessary input applications. Growers have to be more conscious than ever about their spending habits because expenses remain high.
"We definitely would like to see those input costs come down. We definitely would like to get better control of some of the bugs that were out there. I'd like to see some accountability on some chemical companies for their products not working," Grooms said. "We definitely try to watch what we spend. Really study it and make sure we're putting the money where it needs to be at critical times of applications and things of that nature.
"There's always a risk in farming specialty crops. You're not given anything. You've got to go out there and put it all together every single year, tear it down and rebuild it every single year. There are not too many businesses that have to do that."
Grooms plans to start planting at the end of September/early October.